oignons de Roscoff
pink onions from Brittany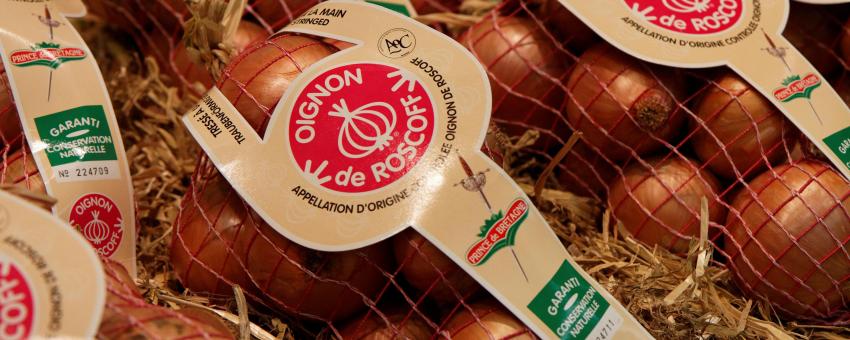 Introduced from Portugal by a travelling onion-loving monk in the 17th century, the sweet oignons roses or pink onions of Roscoff have adapted to local conditions and thrived.
They were exported to the UK, sold by 'Onion Johnnies' who were usually dressed in berets and Breton striped shirts, often with stringsof onions around their necks—or over the handle bars of their bikes.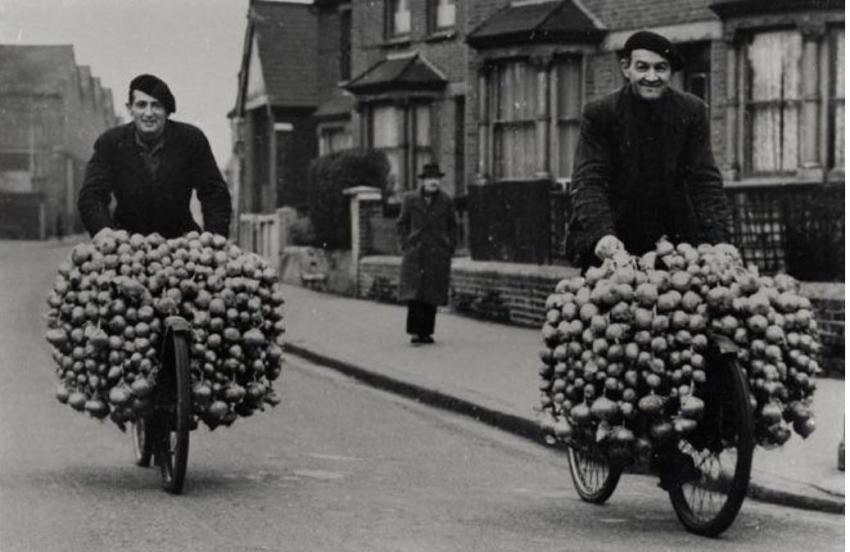 There's now an onion confraternity and a museum called the La Maison des Johnnies et de l'Oignon de Roscoff in Roscoff dedicated to them.
AOP since 2009.