préfou
garlic bread from the Vendée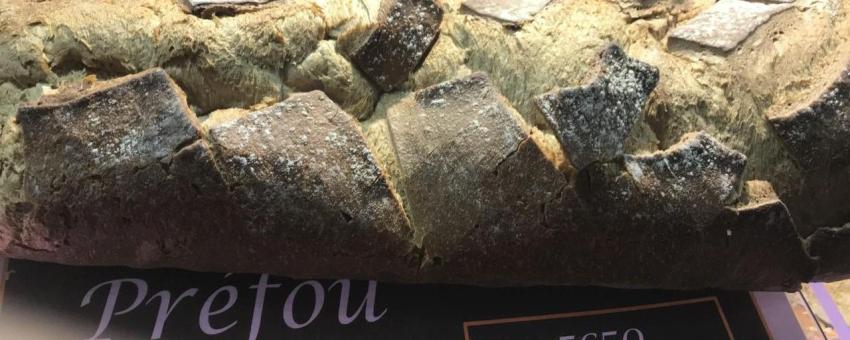 A popular nibble, especially at at an apéro-dînatoire. It's made of bread without yeast, with melted butter, pepper and chopped garlic, and baked until golden.
The word préfou or paillou means pre-four or 'pre-oven': before modern ovens with thermometres, it was the unleavened bread put in the oven to assess the temperature of a wood-fired oven to see if it was right for baking bread. Usually the préfou was given to the animals, but a baker in Doix-lès-Fontaines invented this version to make it tasty to humans, too.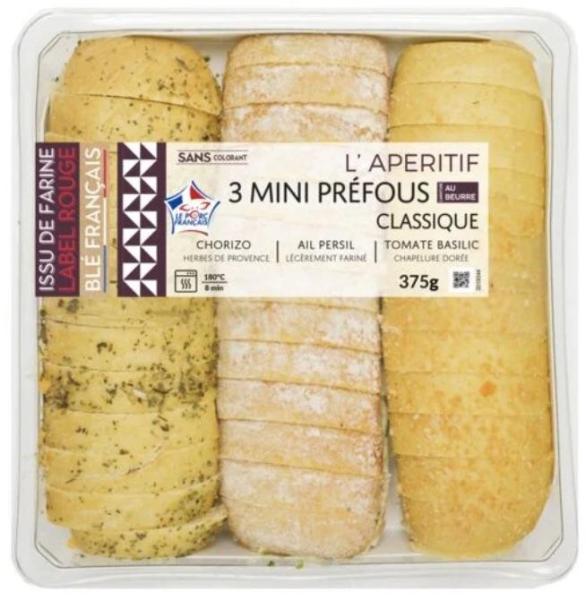 Until the 1980s it was only known in the Vendée, but since then it has been sold across France, with numerous variants (dried tomatoes, chorizo, goat cheese, etc)—and many versions now use yeast.