petit-salé
salt pork with lentils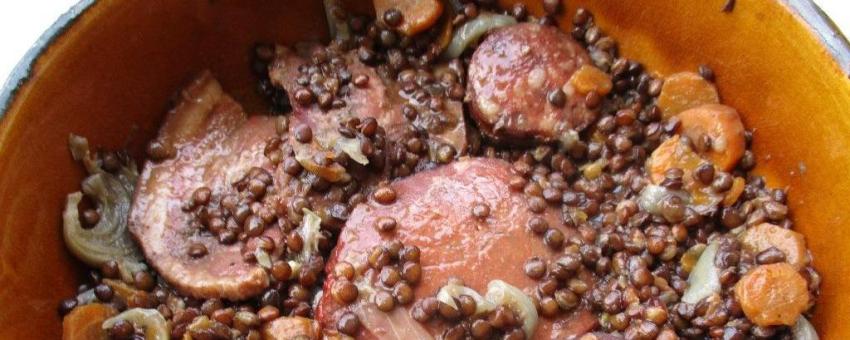 A homey dish, officially petit-salé aux lentilles but usually it's just called petit-salé—the word for the pork hocks and belly preserved in brine. The lentils ideally should be lentilles du Puy.
The pork must be soaked for two days to get rid of the salt, then simmered for a long time with onions, celery, garlic, cloves, bouquet garni, juniper berries, peppercorns and salt.
The lentils are separately until tender. Onions, garlic and tomatoes are browned in duck or goose fat; the lentils are stirred in, then covered with the pieces of pork.