lentilles
lentils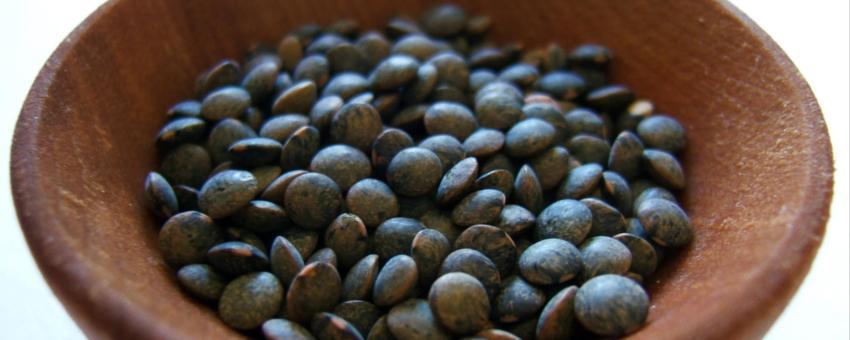 You can find all kinds of lentilles in France—brown, green, coral...but the most prized are the nutty, peppery little AOP lentilles verts du Puy grown on the volcanic soil of the Auvergne around Le Puy-en-Velay, which keep their shape when cooked.
In Lyon they make caviar de la Croix Rousse (also known as the caviar des Canuts), a cold salad of lentils, onions, garlic, lardons, butter and white wine, with a vinaigrette.
Lentilles also means lenses, which on one occasion led a French passenger in my car, obviously perturbed by driving skills, to ask in English if I had gone out without lentils in my eyes...