alouettes sans têtes
headless larks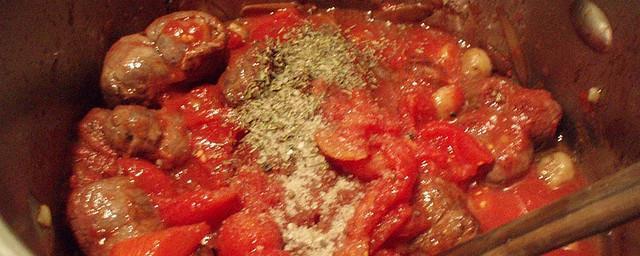 Forget Alouette, gentille alouette. Alouettes sans têtes ('larks without heads') are thin slices of beef or veal rolled around mushrooms, garlic and parsley and tied with string so they look a teensy tiny bit like headless birds.
In the classic recipe, the alouettes are browned and stewed in a rich tomato sauce with olives and mushrooms, and served with rice or steamed potatoes.
The dish is also known as moineaux sans tête or oiseaux sans tête (headless sparrows or headless birds).