Poire belle dijonnaise
pears poached in wine and cassis-based syrup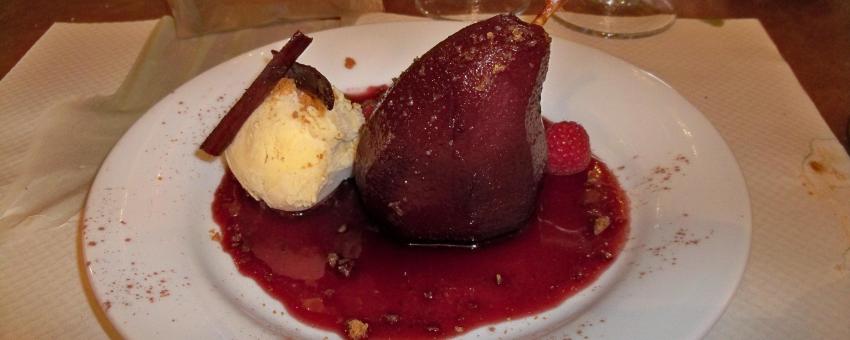 This was a traditional way to use not-quite-ripe pears that were a bit hard and grainy: peel them and use an apple corer to remove the seeds (pépins) and poach them in Burgundy wine and a bit of crème de cassis which helps preserve a pretty red colour.
For Poire belle dijonnaise, make a hot syrup with crème de cassis spiced with cloves, a cinnamon stick and a vanilla pod, thickened with black (or red) currant jelly, and serve it with a ball of black currant sorbet or a meringue, decorated with almond flakes or raspberries.
Poire à la beaujolaise and poire au vin are similar.