phyllo
φύλλο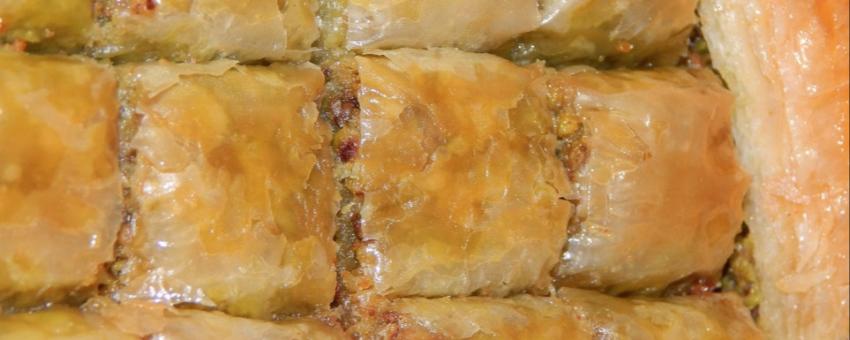 Phyllo. Thin pastry sheets or leaves (φύλλα in Greek) spelled filo or fillo in English, used to make many desserts and savoury pies. Unlike puff pastry, Phyllo is made almost entirely of flour and water. Used in a vast range of sweet and savoury dishes, it becomes crisp and flaky when baked. A few people still make it from scratch, stretching the dough out to cover a large table until it's so think you can read through it—including baker Giorgos Hatziparaskos in Rethymnon, but most cooks buy the ready made industrial version.
Φύλλο Κρητικό (fyllo kritiko) Cretan style phyllo, made with lemon juice and raki.
Φύλλο κρούστας (fyllo kroustas) pie crust
χωριάτικο φύλλο (choriatiko fyllo) 'Country' phyllo, which is bit thicker, drier, and closer to the homemade (but also sold in Greek supermarkets). You usually need to sprinkle water on it to make it pliable. It is very similar to Pontian γιοχάς (yiochas), used in perek and other savury dishes.