Andros
'Little England' and beautiful walks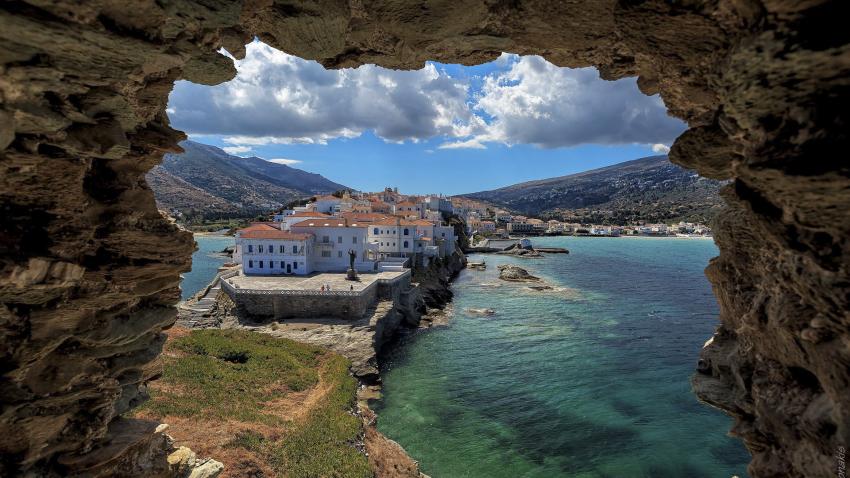 Lush and green on one side, scorched and barren on the other, split-personality Ándros is the northernmost and second largest of the Cyclades. It has long been a haunt for wealthy Athenian shipping magnates, who descend in high summer and breed horses on their country estates in the hills, while on the weekends trendy Athenians descend to patronize the island's chic cocktail bars and cafés.
In the south, only the narrowest of straits separates Ándros from Tinos, while in the barren north the blustery Cavo d'Oro Channel, long dreaded by sailors, divides the island from Evia. However, the same irksome wind also makes Ándros one of the coolest spots in the Aegean in July and August.
Ándros is a prosperous island, famed for its cooks and ship's captains, well-ordered and adorned with white dovecotes first built by the Venetians. Crossed by four parallel mountain ridges, it has green valleys; water gushes from the mossy springs of the villages, and flowers and forests cover the south, and yet some parts are wild and tree-less.
Text © Dana Facaros
Images by anjči, Chris Goldberg, G Da, Ky0n Cheng, linmtheu, Nikos Patsiouris, Trikos, Zde