Evia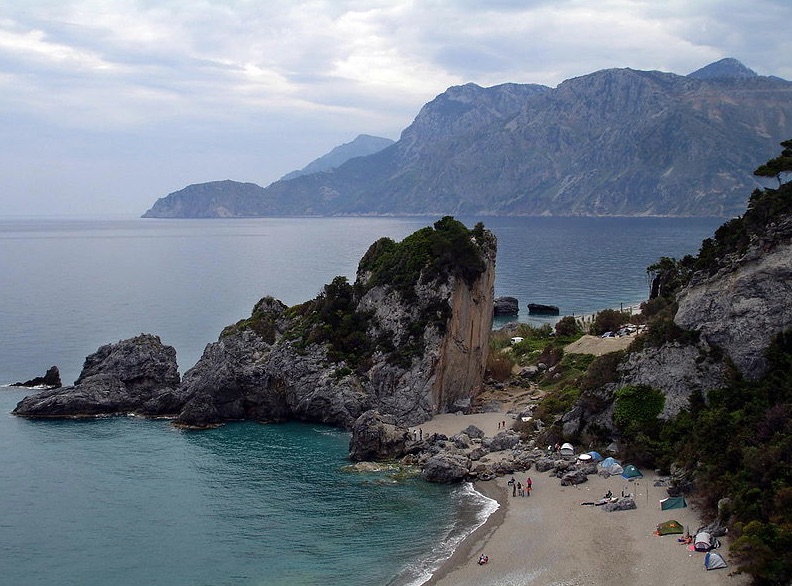 The second largest island in Greece after Crete, Évia (or Euboea in Classical times) is endowed with some of the most bucolic scenery in the country; along its 175km length, olive groves, orchards and vineyards (producing Greece's best retsina) alternate with dense forests, wild cliffs and snow-capped mountains.
If nearly every hill is crowned with a crumbling Frankish or Byzantine fort, there are relatively few ancient remains. Its name means 'rich in cattle'. Animal husbandry and farming has been the Eviots' way of life for centuries, and it remains so today; in isolated villages people gape at passing cars.
A mere 88km drive from downtown Athens and the only Greek island you can reach by train, Évia gets plenty Greek tourists all year long. Évia's essential Greekness means reasonable prices, few posers or lager louts, and excellent tavernas, but on the other hand, it also means that car rentals, excursions, multi-lingual travel agencies, English breakfasts and English speakers and bars and entertainment are thin on the ground.
History