Sikinos
Small and authentic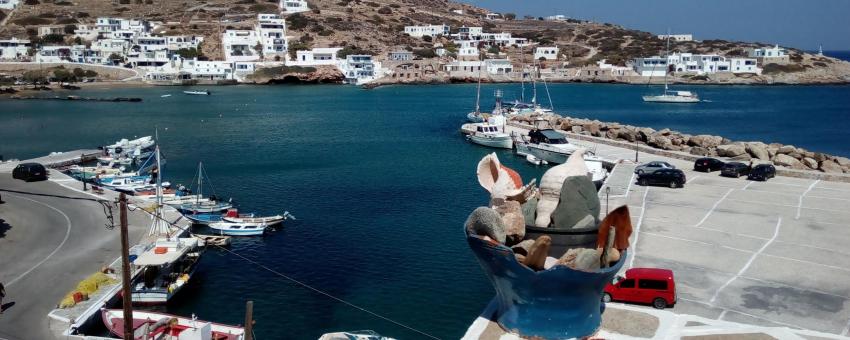 If you want to escape the outside world, its newspapers and noise, or just practise your Greek, you always have Síkinos, Folegandros's little sister, with a sleepy port and the stunning white villages of Chóra and Kástro perched high above.
An 'Ecosystem of European Importance', its shores host rare Aegean pigeons, black-headed hawks, and sea birds; rare cat vipers and sand snakes slither about on land; little wheat fields and vines in the terraces and valleys and fishing are still the island's mainstay. Light years away from neighbouring Ios Síkinos is the place to savour the simple pleasures of old-fashioned island life, although things pick up in August with returning Greeks.
Named after the child of Thoas, mythical king of Lemnos, who was set adrift in a chest and saved by a local nymph, in ancient times Síkinos was also one of several islands called Oenoe, or 'wine island'. The local stuff still packs a punch.
Villages and Walks around Síkinos