Serifos
Island of iron, island of myth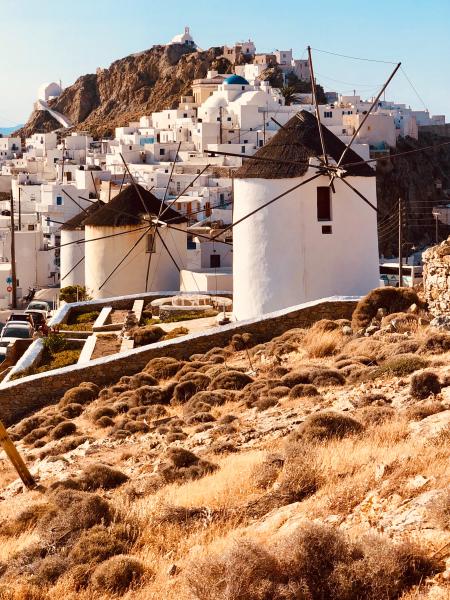 Where its neighbour Sífnos welcomes the visitor with soft green terraces and dovecotes, Sérifos, 'the barren one', tends to intimidate at first with its stark rocks. These were so rich in iron and copper mines, however, that in antiquity Sérifos minted its own coins, stamped with a frog.
That golden age didn't last; Sérifos picked the wrong side in the Greek-Persian wars of the 6th century BC and suffered accordingly. The Romans used it as a place of exile, and the Venetians built a castle or two, but Sérifos is hardly heard from until 1885, when the mines were re-opened by the French Lavrio company; the population rose by 2000 as workers came from other islands to work in the mines.
Conditions, however, were terrible. The Gromman family, who were contracted to work the mines, forced workers to labour from dawn to dusk for a miserable wage. Many had to walk miles to and from work. A violent strike in 1916, led by Kostas Speras—the first major industrial action in Greece— followed by a decline in profitability, led to the abandonment of the mines, and since the 1960s the population has drastically decreased to around 1,200.
Text © Dana Facaros
Images by An. Antoniou, Bas Leenders, Despina Galani on Unsplash, Giorgio Ghisi , Jastrow, Creative Commons License, Nevio Samore, Sara Guillemin