Leros
'The Malta of the Aegean'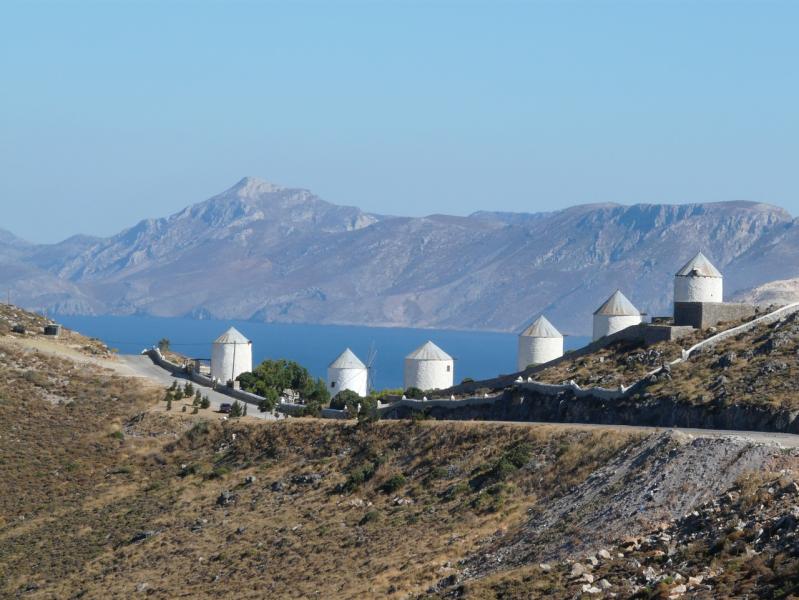 With an intricate jigsaw-puzzle-piece of a coastline, rugged hills, clear seas and unspoiled villages, Léros is a beautiful, low key island. Mussolini recoganized the military potential of its huge sheltered anchorages, and made it the island where the Italian occuption of the Dodecanese left its biggest footprint.
Léros gets only a smattering of holidaymakers. It is a musical place, home of the Hajiadákis family whose songs have influenced Greece's leading composers; it's not at all rare to hear the hammer dulcimer (sandoúri), or the bagpipes (tsamboúna); a traditional music school, founded in 2000, makes sure the young won't forget.
History
On the death of the hero Meleager (of Chalydonian boar hunt fame), his sisters went into such desperate mourning that Artemis turned them into guinea fowl (meleagrides) and installed them in her temple on Léros.
Text © Dana Facaros
Images by anybookers, Felicia travels, Pixabay, Joe C, Korydaliotis at Greek Wikipedia., Photo by Tom Oates, seligr, Waldviertler