Kefaloniá: South
Mountains, forests, wine and beaches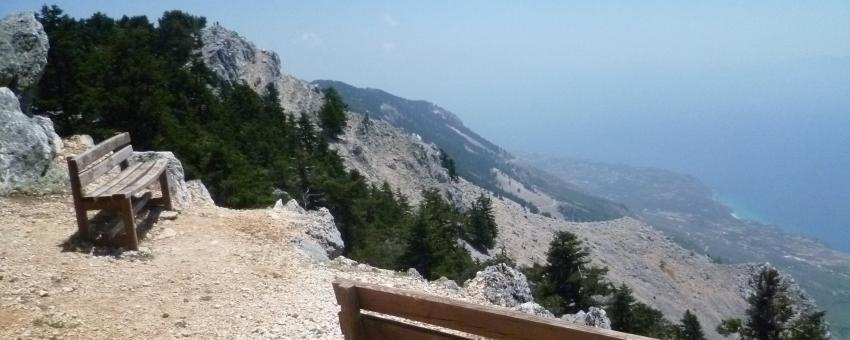 Most of Kefaloniá's rural population lives southeast of Argostóli in the fertile region of valleys, gardens and rolling hills called the Livathó.
After Platís Gialós Beach, emerging free from the tourist tinsel is Miniés, home to a very ruined Doric temple from the 6th century BC, a small beach and some of Greece's finest white wine.
The coastal road south of Miniés continues to Svoronáta, a sweet and very Greek resort – preserved, perhaps, because of its proximity to the not very noisy airport – where the pale sands of Ávithos Beach look out to the tiny islet of Días. This is named after a tiny islet off the coast of Crete, and like that one had an altar to Zeus: sacrifices, they say, were co-ordinated by smoke signals from Mount Aínos.
Text © Dana Facaros
Images by Berit Watkin, Fæ, George Tekmenidis, Jimzoun, Martin Belam, MattLake, Mxanthakis, Creative Commons License