Agathonísi
'The Good Island'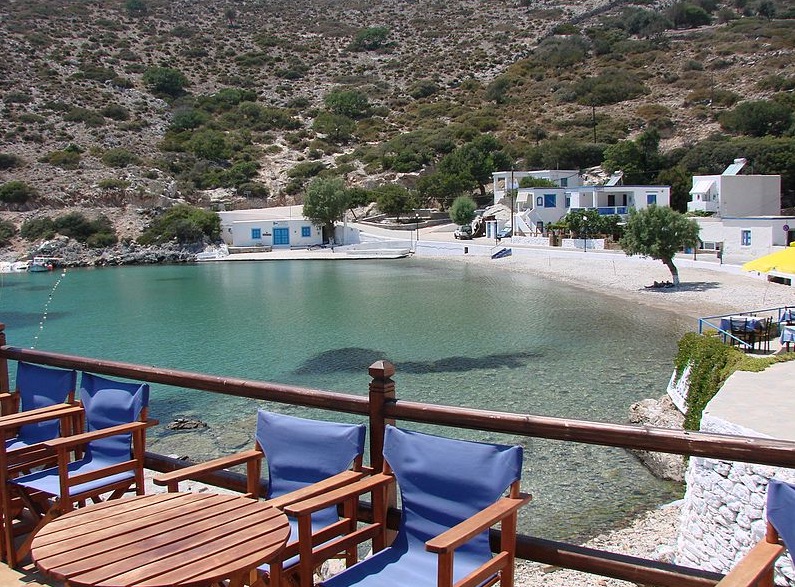 Northeast of Patmos, steep little Agathoníssi (pop.140) may be alphabetically the first Greek island but few people have ever heard of it, tucked up as it is next to Turkey. Yet itmay be the ticket if you've been seeking a peaceful, very Greek island with a tad of civilization.
Literally 'the Good Island' since it joined Greece in 1948 (before then it was called Gíadouro, or 'Donkey island' because of its donkey shape), it was, like Lipsi, the property of the monks on Pátmos until the 1950s. The locals mostly farm and fish; yachts like to call into its sheltered inlets. It's on the Natura 2000 protected network for migratory birds. Bring cash: there are no banks or ATM machines.
Agathoníssi has three villages: Megálo Chorió, where most people live, the port of Ag. Geórgios; and Mikró Chorió, with only about 10 inhabitants, linked by a cement road and a rickety three-wheeler or maybe a van. Ag. Geórgios has a pebbly, grotty beach but there's a better one at Spília, a sheltered cove to the west, where campers go, and others that require a stout pairs of shoes: even paths are something of a luxury.
There are the remains of a Byzantine granary at Thóli, at the end of the cement road, and an excellent place to swim; a branch of the road heads to the deserted fishing village of Katholikó, with views of Sámos and Turkey.There's also a good beach at Pálli, down a path near the island's new helipad.