Samos: Karlóvassi and the West
Second City and natural marvels
Karlóvassi, Sámos' second city and port, was an industrial tanning centre before the Second World War but now the hides and stink are long gone. It is pleasant enough, much sleepier and Greekier than Vathy or Pythagório, and neatly divided, in descending order of interest, into old, middle and new (Paléo, Meséo and Néo) Karlóvassi, punctuated with the pale blue domes of absurdly large 19th-century churches.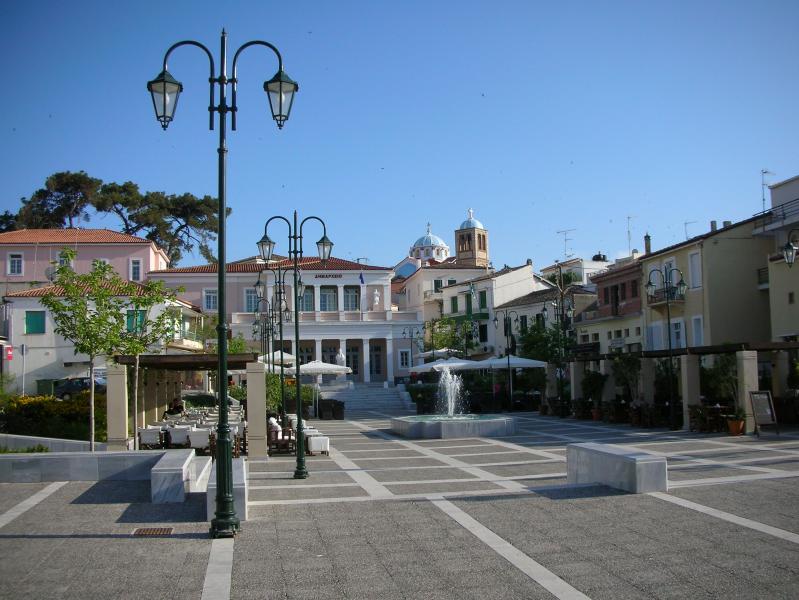 Most visitors stay in a small cluster of hotels in the small seaside resort bit, Limáni, where you'll find the regional bus station, banks, and post office.
A city bus goes 2km west to the beautiful beach, Potámi, at the mouth of river favoured by dragonflies and orchids. A track from Potámi leads back to the 10th-century Panagía tou Potamoú (Our Lady of the River), Sámos' oldest church, and if you carry on, to the river canyon and the waterfalls. and base for an idyllic walk to three splashing waterfalls and a taverna. Bring swim shoes and a cossie to wade upstream through a ravine of ancient trees.