Samos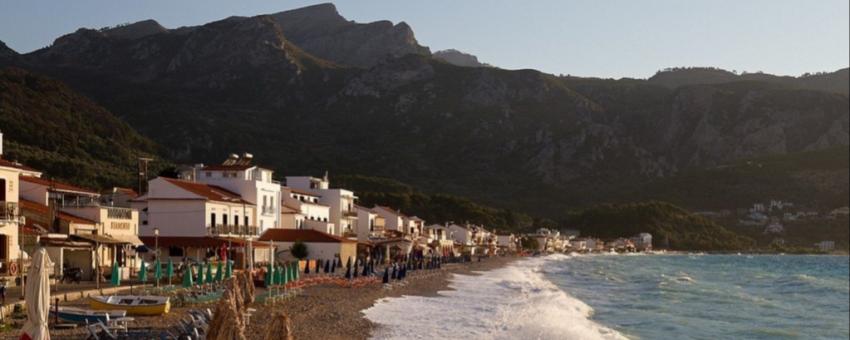 A ship goes away from Chíos
With two small rowing boats
She came to Sámos and moored there
And sat and reckoned. How much is a kiss worth
In the East, in the West? A married woman's, four
A widow's, fourteen. An unmarried girl's is cheaper
You take it with a joke. But if it touches your heart Oh, then, Christ and the Virgin, help!
—Traditional song from Chíos
Only a mile from the Turkish coast, and long famed for its wine, women, song and ships, Sámos was the ancient 'Isle of the Blest'. Olive groves and vineyards cover most of its emerald hills, so fertile that Menander wrote in the 4th century BC 'Kai tou pouliou to gala', 'Here even the hens give milk' (a slogan now used by a Greek supermarket chain).
The countryside ranges from gentle and bucolic to the spectacular and dramatic; the coast is indented with numerous sandy coves, and two mountains furnish imposing background scenery: central Mount Ámbelos (3,740ft/1,095m) and in the west, Mount Kérkis, a looming 4,740ft/1,434m, both a continuation of the mainland chain that Sámos broke away from in a cataclysm millennia ago.