Evia: the South
Kárystos, Mount Óchi and the Dimosári Gorge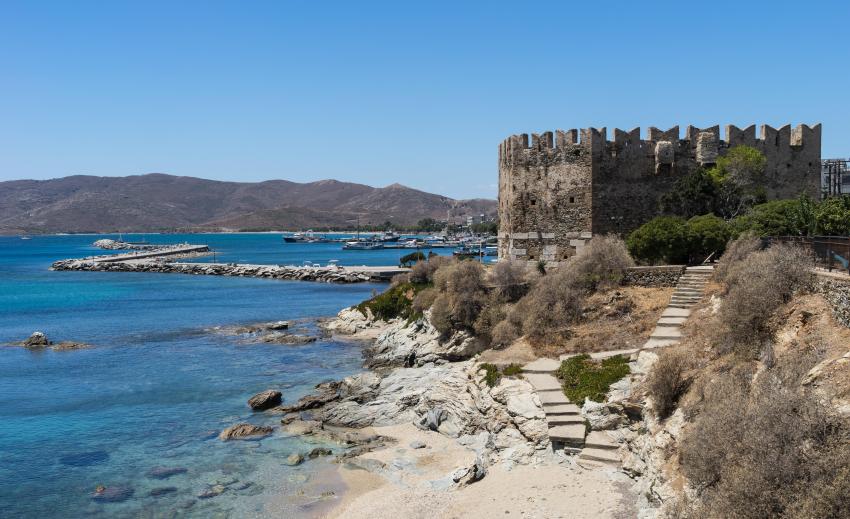 If you want to see all of Évia, with a minimum of backtracking, the best way to do it is to take the ferry from Rafína in eastern Attica to Kárystos, the queen of a large sandy bay, with Mount Óchi looming dramatically behind, then work your way up north.
Facing the blustery Cavo d'Oro, wind farms sprout on every ridge, but much of the local incomes comes, as it had since ancient times, from stone, especially green-white cipollino 'onion' marble with its wavy patterns that the Romans, who loved it, called marmor carystium 'marble from Karystos'. Over the past few decades other stone quarried here, Karystos stone, has been back in fasion the material of choice for terraces and walls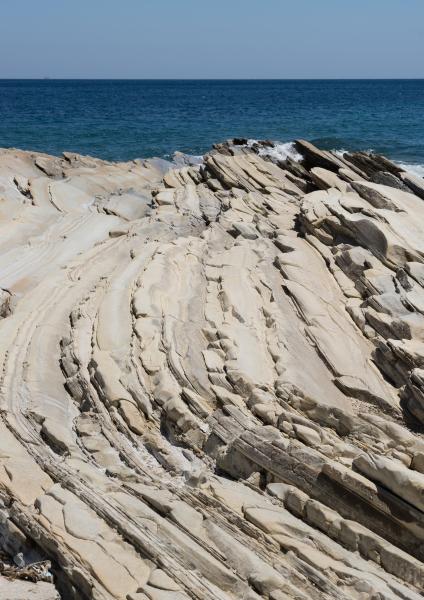 Kárystos and Mount Óchi
Kárystos is a charming slice of Old Greece, an island town that welcomes visitors but doesn't really need them to survive. With 5,000 souls, it's the metropolis on the Myrtoan Sea, and these days for its wine, organic kid and lamb, wild herbs and cheese. Named after its founder, a son of the centaur Chiron, Kárystos so caught the fancy of Greece's first king Otho in 1833 that he renamed it after himself, Othonoúpolis, and declared he would make it the capital of Greece.