Palaio Trikeri
Little island west of the Pelion Peninsula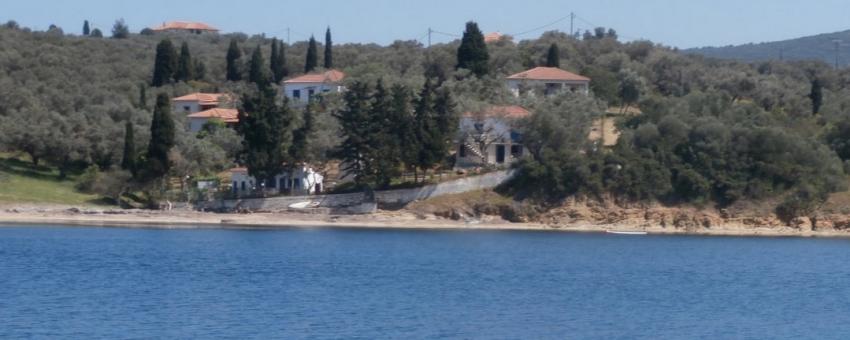 The serene, wonderfully car-free islet of Palaió Tríkeri is the only inhabited island in the Pagasetic Gulf, west of the beautiful Pelion peninsula (it's not really one of the 'official Sporades' but it's closer to them than anywhere else). It has 80 permanent residents (in summer), eight quiet, undeveloped sandy and pebbly beaches, two fish tavernas by the port, citrus groves and 75,000 olive trees. There are usually a handful of yachts basking in the port.
In the centre of the island, a 15-minute walk from the port village of Ag Ioánnis, you will come across the main (and only sight), the Moní Panagía Evangelístria, founded in 1837 after the discovery of a miraculous icon in the roots of an olive tree, and has pretty pebble mosaics.
It was used as a camp for Bulgarian prisoners in 1913, at the end of the Second Balkan War, and then during the dark years of the Greek Civil War, first in 1946 for men who fought with the the EAM-ELAS, left wing resistance movement, and then between 1948 and 1953 exclusively for female political prisoners.
Some 5,000 lived in the cells and tents around the monastery, in spite of the extremely harsh conditions. Yet their story is one of resilience; they set up schools, an infirmary, a 60-voice choir and theatre. Today, if there are any available, you can stay in one of the monastery rooms for a pittance.
Get to Palaío Tríkeri by water-taxi from Alogóporos beach just opposite the island, or from Ag Kyriakí in the far south point of the Pelion peninsula (a sign board lists their mobile numbers)