Sporades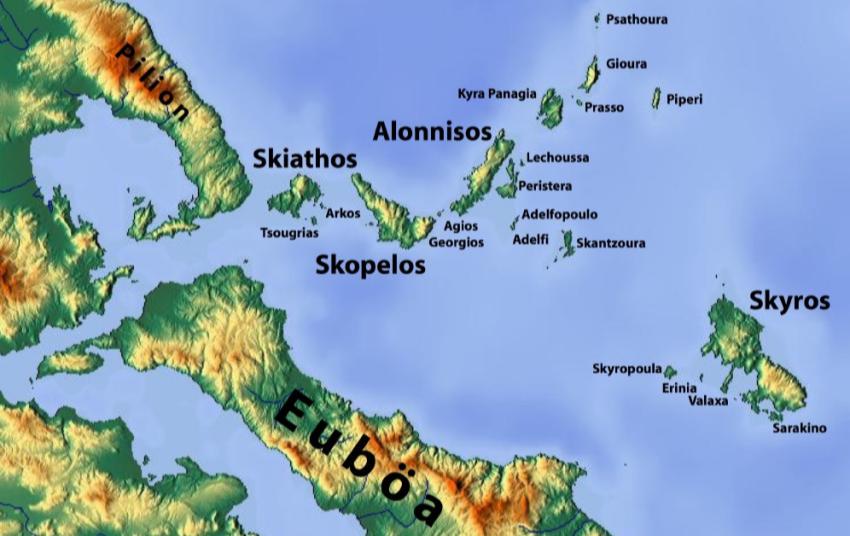 Until the late 1960s, the beautiful Sporades ('scattered') islands were among the most neglected, least visited corners of Greece, avoided even by all but the boldest Greek fishermen who call them the 'Gates of the Wind' – not only were they difficult to reach, but they lacked the big-league archaeological sites or historical familiarity of so many other islands.
Then Greek holidaymakers began to descend on Skiáthos and Skópelos. An airport was built on Skiáthos, linking the island to Athens, and then to most of charter-flight Europe – and the rest is history. It was inevitable; some immortal hand or eye framed these islands to fit nearly everyone's idea of a holiday paradise, with their picture-postcard beaches, cool summer breezes, thick pine forests and lush greenery. Then Hollywood washed up to film Mamma Mia! on these shores, attracting a whole throng of fans and destination weddings.
Each has its own personality, although Skiáthos, with the loveliest beaches of all, has become so popular that 'Greek' is not the first adjective you would use to describe it. On the opposite end of the scale, Skyros remains one of the most original and intriguing islands in Greece, still off the beaten track in spite of an airport of its own. Skópelos, the greenest and most naturally endowed of the group, remains very Greek, dignified and is now quite the trendy place; ecologically-sound Alónissos offers a mixture of cosmopolitan tourism and old-fashioned ways, and helps safeguard the last colony of monk seals in the Aegean in Greece's first marine national park.
History