oca
goose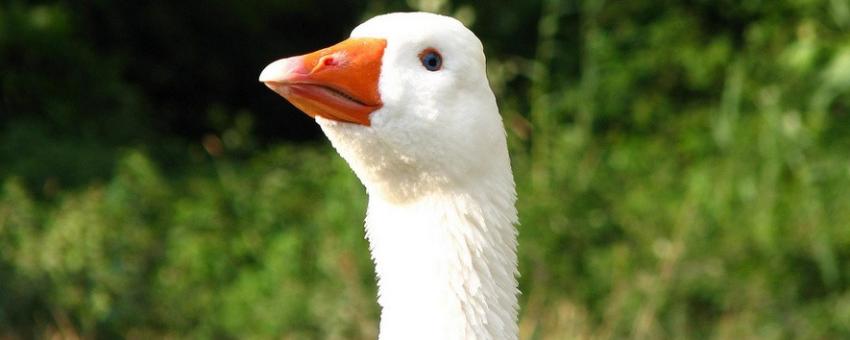 Goose is increasingly common on Northern Italian menus, often (like duckes) turned into fegato grasso (foie gras).
Around Pavia in Lombardy they make them (mixed with pork) into cacciatori d'oca sausage; another from the same region, salame d'oca di Montara is nicknamed Ecumenico because it can be eaten by Christians, Jews and Muslims alike.
They've been raising geese on the plain of Friuli since Roman times: among the dishes you might find are salame, speck and prosciutto d'oca, cotto d'oco (stuffed, baked and smoked), porcaloca (similar to cotto but with the addition of a pork filet), and petto affumicato (smoked breast).
Goose preserved in fat (oca in onto, or oco in pignatto) is similar to confit, but using all parts of the goose. It's a tradition in the Veneto and in the Ark of Taste.
The Sagra dell'oca, however, takes place in the Umbrian hamlet of Canino di Corbara, near Orvieto, in late June to early July.