farinata
baked chickpea bread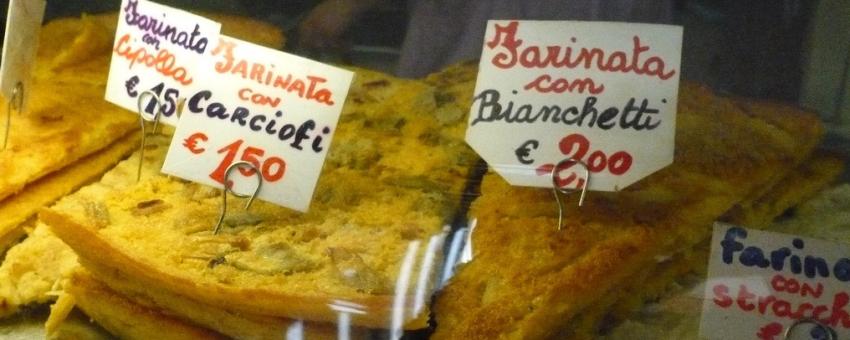 Made of baked chick pea flour and olive oil, farinata di ceci is a favourite snack, especially in Genoa. It can be fancified with artichoke hearts, cheese, whitebait, onions, etc.
In Tuscany, it's often known as torta di ceci or cecina and may be used as a focaccia filling (as Livorno's famous 5e5). On the French side of the Riviera, it's known as socca. In Gibraltar, it's calentita, the national dish.
Farinata bianca, made in Savona, is made with wheat flour instead of chickpea.
Farinata de Sante Paule is pumpkin and flour mashed up flavoured with pork, eaten on 25 January (the day of St Paul's Conversion) in Campobasso, Molise.