lievito
yeast or baking powder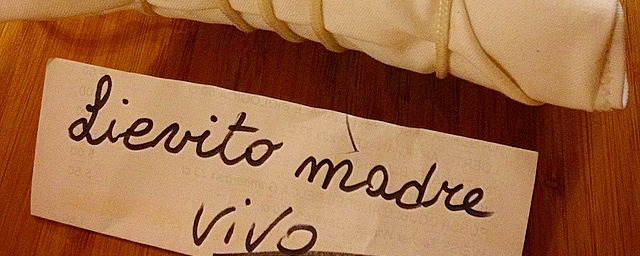 Yeast, or baking powder. Also see biga.
lievito di birra: brewer's yeast
lievito madre fritto: sourdough gnocco fritto
lievito madre vivo: 'mother yeast' natural live sourdough starter, easy to make at home
lili: old fashioned liquid rye-based yeast, used to make pane grezzo (Tuscany)
impasto the rising of a yeast dough, From the verb, impastare, to mix. (plural impasti)
Also...
Bertolino lievito: baking powder made with vanilla, for desserts
bustina di lievito or lievito istantaneo: baking powder. Bustina is a sachet
bicarbonato di sodio: baking soda