Antonio Visentini
Designer and engraver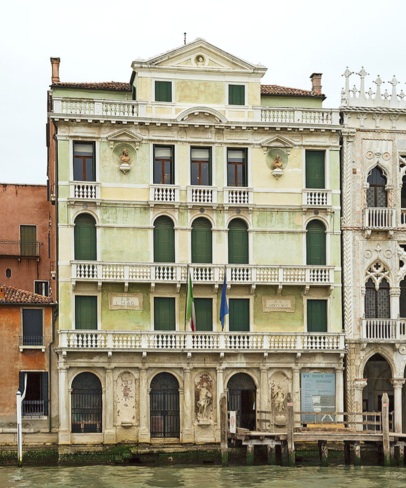 Born in Venice, Antonio Visentini (1688 – 1782) was a student of Giovanni Antonio Pellegrini. He became a professor at the Accademia, an architectural designer, painter and engraver. Along with Canaletto, he was heavily influenced by the early vedutista, Luca Carlevarijs.
Visentini often worked for the art-loving British Consul Joseph Smith, who commissioned him to redesign the facade of his residence on the Grand Canal, and to etch Canaletto's earliest series of vedute in the Urbis Venetiarum Prospectus Celebriores ex Antonii Canal (1728-35) and produce, with Francesco Zuccarelli, a series of capriccios on English villas.
Among his other works are the façade of the Palazzo Giusti (just to the left of the Ca' d'Oro on the Grand Canal), and the backgrounds for the delightful frescoes of the Villa Valmarana in Vicenza, with the figures by Giandomenico Tiepolo. The English architect James Wyatt was his student.