Giandomenico Tiepolo
A chip off the old block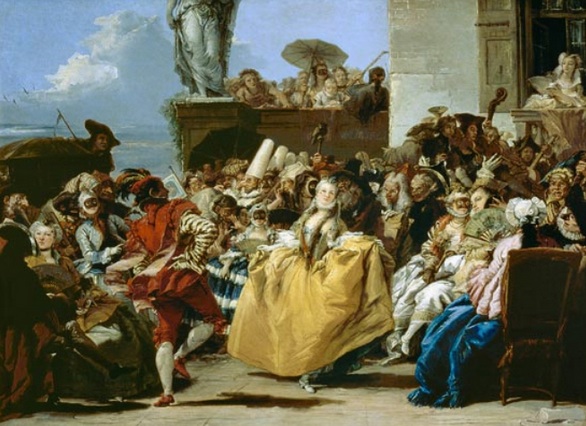 Born in Venice, Giandomenico Tieopolo (1727–1804) was the son of the great Giambattista, and by the age of 13 was his father's chief collaborator; they worked together on the charming frescoes in Wurzburg, in the Villa Valmarana in Vicenza and in the Royal Palace in Madrid.
By the age of 20, Giandomenico was taking on independent commissions, producing not only frescoes and paintings but many works in pen and ink, including a whole series of drawings of Puchinello for children. His work is more introspective than his father's, and often haunting, reflecting the spirit of his increasingly turbulent times: see especially his masquerades in Ca' Rezzonico and his Stations of the Cross at San Polo.
Other works include a painting in the Museo Correr and the ceiling of San Lio.