Venice Film Festival
The mother of all Film Festivals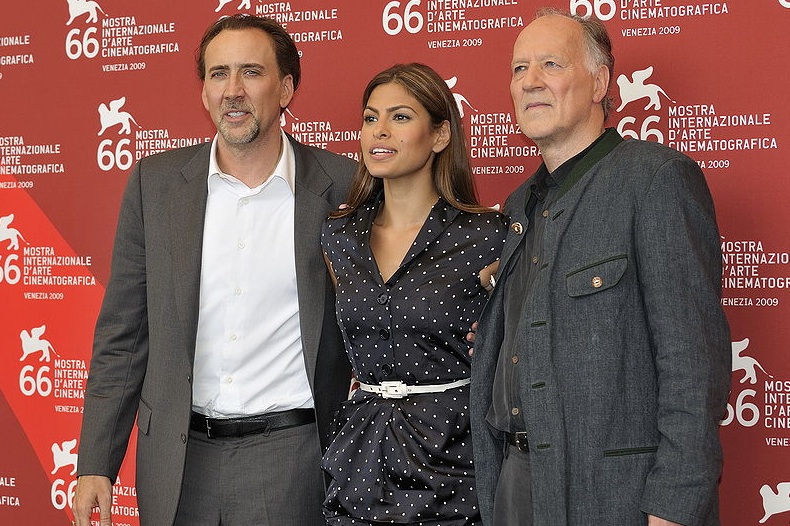 Founded in 1932 as a branch of the Biennale, the Mostra Internazionale d'Arte Cinematografica della Biennale di Venezia (as it's officially known) is the world's first and oldest film festival. It began on the terrace of the Hotel Excelsior on the Lido, with a screening of Dr. Jekyll and Mr. Hyde, and the following year saw its very first scandal, with the showing of Gustav Machatý's Ecstasy, with an 18-year old Hedy Lamarr's realistic depiction of an orgasm and brief scenes of nudity.
But all publicity is good. From the beginning, the Festival was a hit, attracting many of the big names of European and American cinema. Mussolini liked it so much he decided to take it over. He made it into a celebration of Fascist Italy, and built the Palazzo del Cinema on the Lungomare Marconi as a permanent home.
The war years were sad. Before the Festival shut down in 1943, the previous three best foreign films were from Germany—the only foreign films they could get. The festival came back with a bang in 1946, in a Europe that was shaking off the war and ready for fun. Hollywood's stars were glad to return, showing off for the world's newsreels. There were artistic triumphs too, notably in 1951 when the Leone d'Or winner, Rashomon, introduced Akiro Kurosawa and Japanese cinema to a world audience. In 1966, the prize went to Gillo Pontecorvo's controversial The Battle of Algiers, a film that was banned in France for five years.
Although overtaken by Cannes in glitz, the ten day long shindig in late August/early September remains one of cinema's most prestigious festivals, awarding the Leone d'Or to the best film, as well as a slew of other awards. Hundreds of parties take place in Venice's palazzi, sponsored by fashion firms and magazines. Everybody wants to see and be seen and treated as a regular at Harry's Bar.
Main showings taking place at the Palazzo del Cinema on the Lungomare Marconi. Pick up tickets the day before shows at the ticket office in Piazzale Casinò on the Lungomare Marconi or at the Biennale offices in Ca' Giustinian.