Palazzo Fortuny
Former home of designer Mariano Fortuny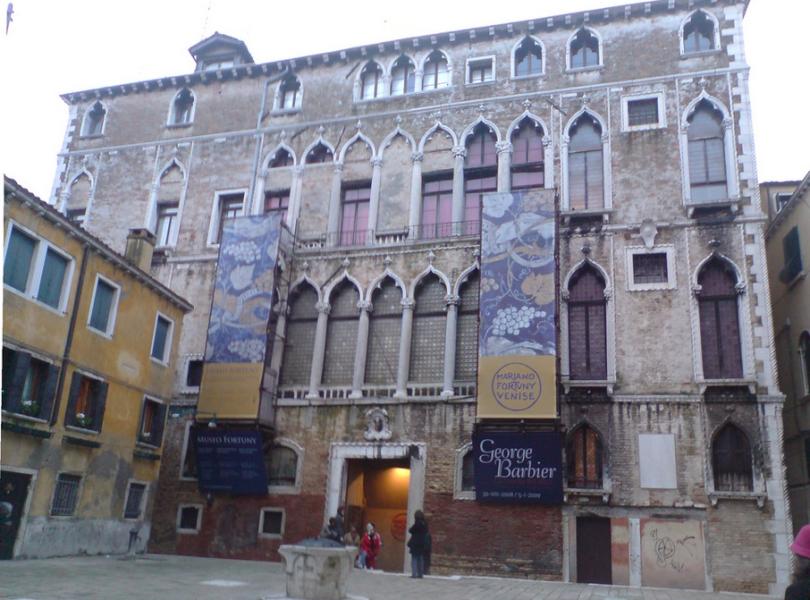 The 15th-century brick Palazzo Pésaro degli Orfei was long the home of Spanish artist Mariano Fortuny y Madrazo (1871–1949), fashion designer, set designer, photographer, inventor (he designed a model for a mobile dome) and all-round Renaissance man.
Today he is best known for the patterned silks he designed in collaboration with Henriette Nigrin, his future wife, which once tickled the backs of Sarah Bernhardt, Isadora Duncan, Eleonora Duse, and the loony Marchesa Casati. In creating luxurious silks, Fortuny was reviving an ancient Venetian tradition, and they are still made, according to a top secret process, in the Fortuny factory on the Giudecca.
In 1956, Fortuny's widow Henriette donated the palace to the city of Venice, which used it for special exhibitions. It was wonderfully atmospheric, with the artist's tapestries and lamps still in place, with a rickety wooden stair and balcony in the courtyard, although if the exhibition was popular, the palazzo's fragile state would limit access to a few people at a time. Restoration work has made it much safer, if less fun.