Peggy Guggenheim Collection
Pure delight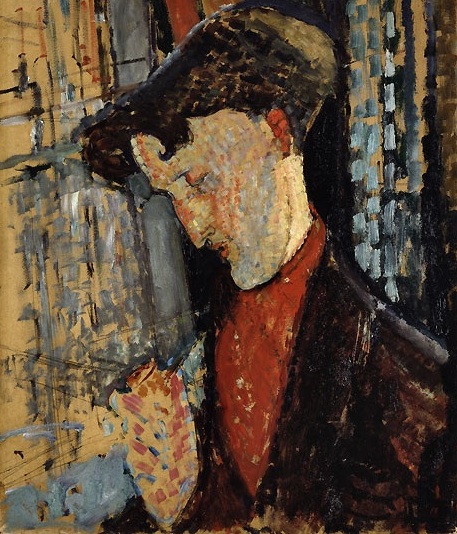 After the Accademia, this is the most visited museum in Venice, and deservedly so; it's the freshest breath of air in Doge City. The museum is one of the oddballs on the Grand Canal, in the ranch-style Palazzo Venier dei Leoni, better known as the Palazzo Non Finito (begun in 1749 and never finished past the first floor).
From 1910 it was the stage for the antics of the Marchesa Casati of Milan, glittering queen of decadence and folly, the Futurists' Gioconda, who held parties here with an artificial lilac jungle populated by apes, ocelots, Afghan hounds, and torch-bearing naked slaves painted with gold (who later died), until 1919 when she packed her bags to become the mistress of Gabriele D'Annunzio.
Thirty years later the Palazzo Non Finito was purchased by another arty lady, American copper heiress Peggy Guggenheim (1898–1979), who had an irresistible smile and an irrepressible love for modern art, even marrying into it (her second husband was Max Ernst). She had been invited to show her fabled New York collection of art at the 1948 Biennale (the first after the Second World War) and then filled this palace with her treasures. When she died, left it all to the Guggenheim Foundation in New York.
The setting, the back garden (where Peggy and several of her dogs are buried) and the homey atmosphere add much to the quirky charm of the collection, which includes representative examples from the major movements of this century and a whole room of Jackson Pollocks, including his great Moon Woman, (1942). From husband Max Ernst there's The Robing of the Bride (an offbeat tribute to Peggy?).
Other works include Picasso's La Baignade (1937) with the mysterious face on the horizon watching the two Cubist girls on the beach; Brancusi's Bird in Space, de Chirico's Nostalgia del Poeta; Dali's hysterical Birth of Liquid Desires; Kandinsky's Landscape with Church; five box constructions by Joseph Cornell; and much more by Arp, Rothko, Motherwell, Magritte, Tanguey, Severini, Moore, Malevich, Chagall, Braque, Balla, Mondrian, de Kooning, Giacometti and others.
The bedroom has a mobile and bedstead by Alexander Calder, and bright paintings by Peggy's daughter Pegeen, who inherited some of her mother's joie de vivre. It must have been this same spirit of fun that led Mrs. Guggenheim to erect something besides a palace outside on the Grand Canal – take a look at Mariano Marini's joyously obscene equestrian statue, the Angel of the Citadel. The Angel's provocative member unscrews, and Peggy said she would take it off when the Patriarch was due to cruise down the canal, or when she was hosting particularly stuffy visitors. Sometimes, she admitted, she forgot. There is a copy of the Angel at the Getty in Los Angeles.
Hours Wed-Mon 10am-6pm; closed Tues
Adm €14; €12 over 65 years; €8 students under 26 yrs (with current student ID); under 10 free
Fondamenta Venier dei Leoni
vaporetto Accademia/Salute
+39 041 2405411