Canale di Cannaregio
Original entrance to the Grand Canal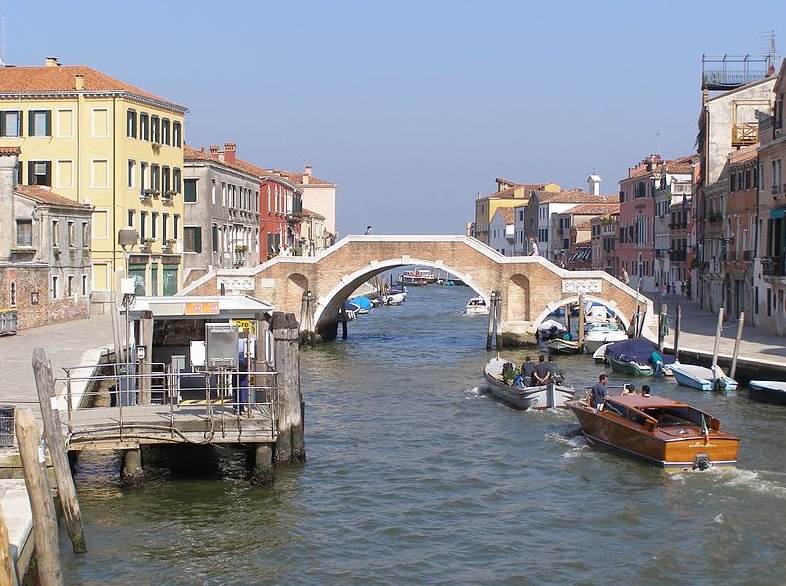 One of Venice's main arteries, the Canale di Cannaregio, was originally the mainland entrance to the city before the construction of the railway bridge to the south. It's relatively wide enough to boast the only surviving triple arched bridge in Venice (there used to be several in the Middle Ages, but the Ponte dei Tre Archi is the only survivor).
On the Fondamenta di Cannaregio you'll find the former Palazzo Querini, at once time the French Embassy (No.967) where Jean-Jacques Rousseau lived and worked as a secretary to the ambassador between 1743 and 1744. (Despite its setting, Rousseau manages to make the Venice chapter the dullest in his Confessions, whining that he did all the ambassadorial work. But he did love the city's music).
Also see nearby San Giobbe, Fondamenta di San Giobbe and Fondamenta Savorgnan.
vaporetto Ponte dei Tre Archi