Pietro Liberi
Baroque adventurer and painter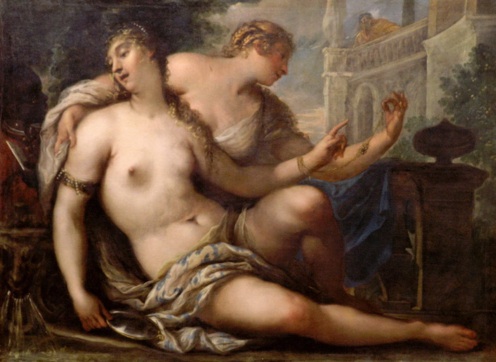 Born in Padua, Pietro Liberi (1605 – 1687) started out as a painter, training with Alessandro Varotari (il Padovanino), before embarking on a career straight out of a picaresque novel: he was captured by Tunisian pirates and enslaved for eight months, wandered through Malta and much of southern Italy, fought as a mercenary for the Duke of Tuscany in Turkey, travelled to Lisbon, France and Madrid, then went to Rome in 1638 and decided to pick up the brush once more.
His style was influenced by the popular Roman painters of the day, Pietro da Cortona and Guido Reni. By 1643 he was back in Venice, where he settled down.
His prediliection for painting immoral 'cabinet' paintings, destined for wealthy patrons, earned him the nickname Libertino, although in Venice his surviving paintings are all quite proper, except for the bizarre canvas of A Man Fallen through Vice in the Fondazione Querini-Stampalia. He went on be knighted, made the first president of the Accademia, and have his own digs, the Palazzo Moro Lin, built on the Grand Canal.
You can find his other paintings in San Pietro di Castello, the Palazzo Ducale (the Battle of the Dardenelles), Ospedaletto, Santa Maria della Salute (Venice Supplicating St Anthony) San Moisè, and SS. Giovanni e Paolo.