Giovanni Francesco Straparola
The Father of Fairy Tales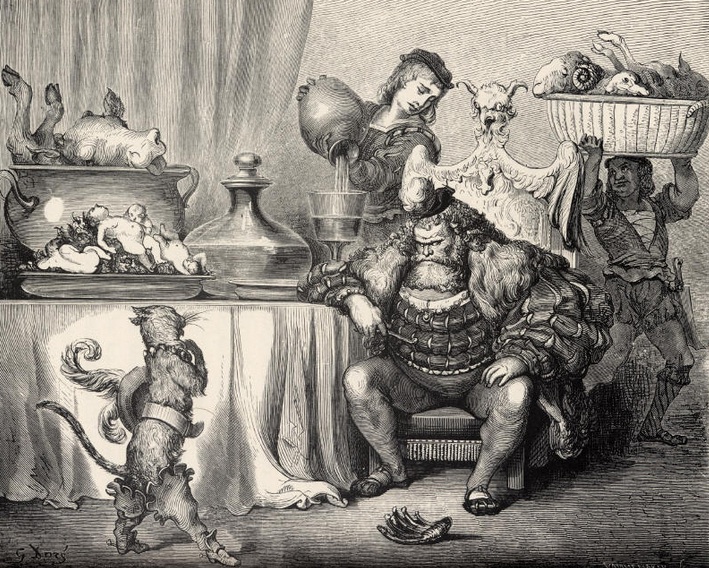 Giovanni Francesco Straparola is a mysterious fellow; biographical detail is scarce. Some even say Straparola ('Babbler') wasn't even his real name. But between 1550-53, he published Le piacevoli notti (The Pleasant Nights, often translated into English as The Facetious Nights of Straparola), a key work in the history of European fairy tales.
Straparola borrows the frame for his book from Boccaccio's Decameron: a group of women (mostly) and men (among them, Pietro Bembo) attend a party over 13 nights on Murano, entertaining one another with all kinds of stories—75 all told.
Many are the first recorded versions of European fairy tales, including Costantino Fortunato, the earliest known version of Puss in Boots. His stories were the source for many of the tales retold by Charles Perrault and the Brothers Grimm, and Carlo Gozzi (including The Green Bird).