Where to Stay
And a few hints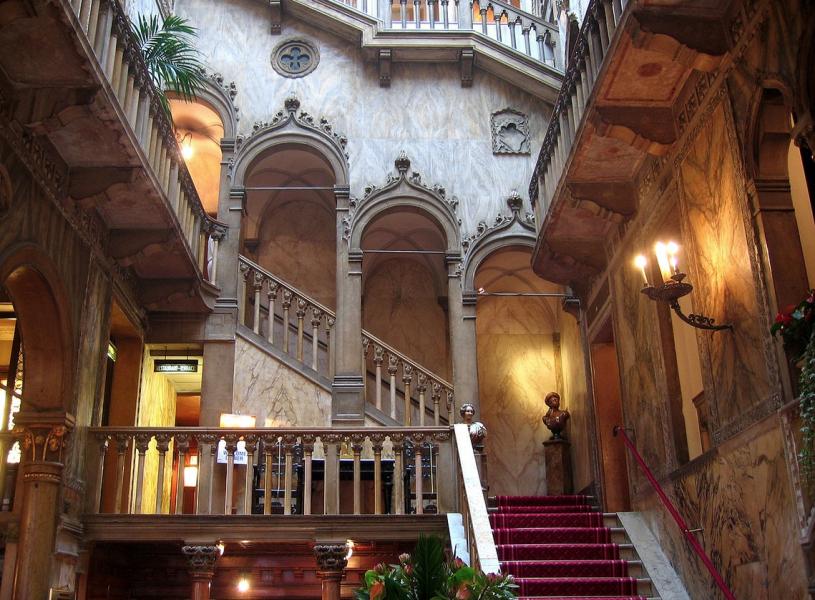 There are over 1100 hotels in the city of Venice. Because everyone books accomodation online these days, on website with endless helpful reviews, you won't find any hotels on this app. Just check out listings on Trip Advisor, Booking.com, or Hostelbookers and Hostelworld (for cheaper choices and campsites).
Venice is one of the most expensive cities in Italy, especially in high season (from Easter to October), or during Carnival or other major festival or event, and getting around can also do serious damage to your bank account. Unless you have the readies to take a boat taxi to the door of your hotel, consider too how far you'll have to walk from the nearest vaporetto stop. Hauling luggage up and down the bridges isn't much fun.
If you only have a a couple of days, stay in walking distance of the transport hubs, train station or Piazzale Roma, or better yet, (if you're arriving at Marco Polo airport or the port, the Stazione Marittima) near one of the stops of the Alilaguna water bus.
Although the historic centre of Venice is wonderfully atmospheric at night (and in general, wonderfully quiet as well), you can also save money by staying either a 12-minute train or bus hop away in Mestre (stay in walking distance of the train stations and bus stops to avoid being stranded) or a 20-minute boat ride from Piazza San Marco on the Lido, which is a good option for families who want to combine the city with a beach holiday.
There are a string of hotels near the airport if you need to catch an early flight or are arriving late at night.
Arriving without a reservation is pretty crazy, but if you do anyway you might try ringing Venice Hotels +39 041 862 0400 to find a bed.
Apartment rentals are increasingly popular, and can be good value. Have a look at listings on Venice Apartments, the upscale Views on Venice and Airbnb. Another option: stay on the water in a barge with Boating Holidays.