Sala Montjuïc
Film and Music Festival in a Moat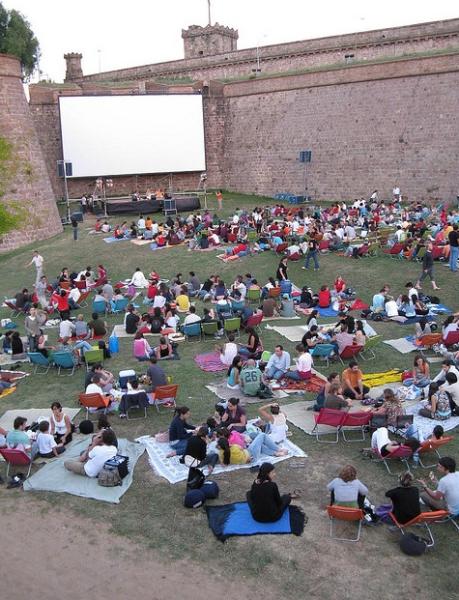 The Sala Montjuïc festival has been going strong since 2003: the moat surrounding the Castell de Montjuïc is the perfect place to hear a concert and watch a classic film in their original language (with Spanish subtitles) on a summer's night. Do what the locals do: bring blankets (you can also hire a lounger) and a picnic to escape the heat.
Tickets (numbers are limited) go on sale at the box office at 8.30pm on the evening of the performance, but you can also buy tickets via the website.
Getting there: See Castell de Montjuïc. In addition, special TMB buses are laid on beginning at 8.30pm in the Plaça d'Espanya; at the end of the film, they are there to take you back.
Hours Runs from July to early Aug. Concerts begin at 8.45pm, films start at 10pm
Adm €9, €3 ages 6-12. Under 6 free. Guided castle tours and film, €10 on Wednesday start at 7pm (see website for details and programme)
+34 93 302 35 53