Plaça d'Espanya
Monjuïc's foyer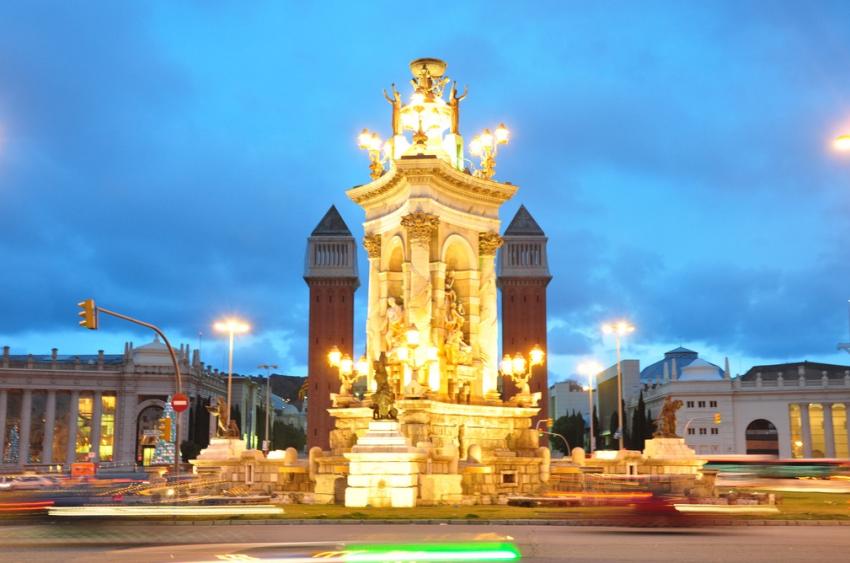 Everyone who spends more than a day or two ends up at some point in the great traffic doughnut of the Plaça d'Espanya, immediately recognizable by not one, but two life-sized replicas of Venice's St Mark's campanile that marked the gateway to the 1929 International Exhibition. The two huge buildings on either side were dedicated to Work and Communications.
The Baroque-looking fountain in the centre of the traffic circle was actually commissioned at the last minute in 1928 by the fair committee. No one would ever guess it was by Gaudí's great collaborator Josep Maria Jujol, master of the spectacular tile work at Park Guëll. His concern here was to create something that fitted in with the style of the 1929 International Exhibition, and he succeeded so well that for decades no one gave it a second look. Now gleaming after has a spit and polish, it is fetchingly illuminated at night.
The restorers have also swooped down on the city's smaller, older bullring, the Moorish-style Les Arenes (1899). As bullfights are now banned in Catalonia, the arena, after a year's delay due to financing, has just reopened as— what else? a shopping mall, the Arenas de Barcelona, covered by 'one of Europe's biggest domes!'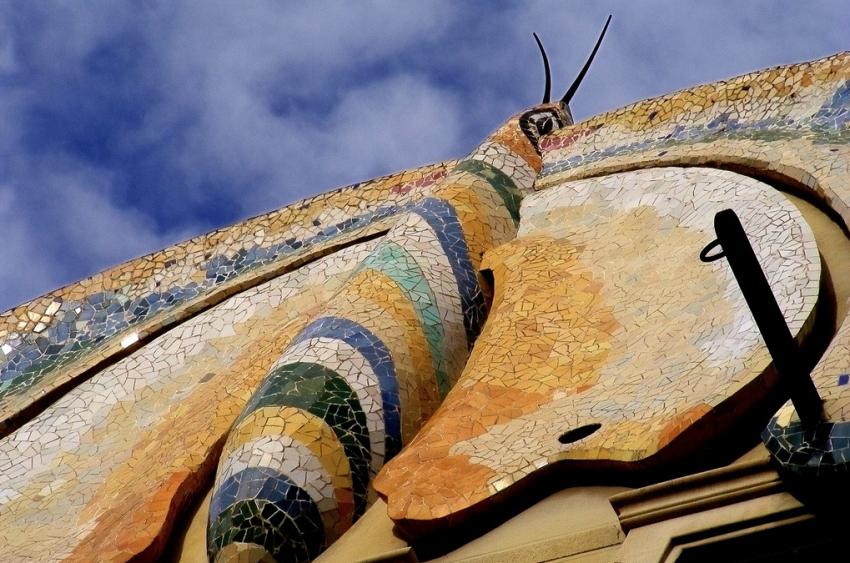 Nearby, C/ de Llança 20, don't miss the Casa de la Papallona (1912) by Josep Graner, who built five fairly normal looking floors, then decided it needed something, so stuck an enormous yellow, blue, green and white trencadi-covered butterfly on top.
Beyond the Venetian towers, the big exhibition palaces have found a new role as Barcelona's Fira or fair.