Pellegrino Tibaldi
Mannerist Jack of All Trades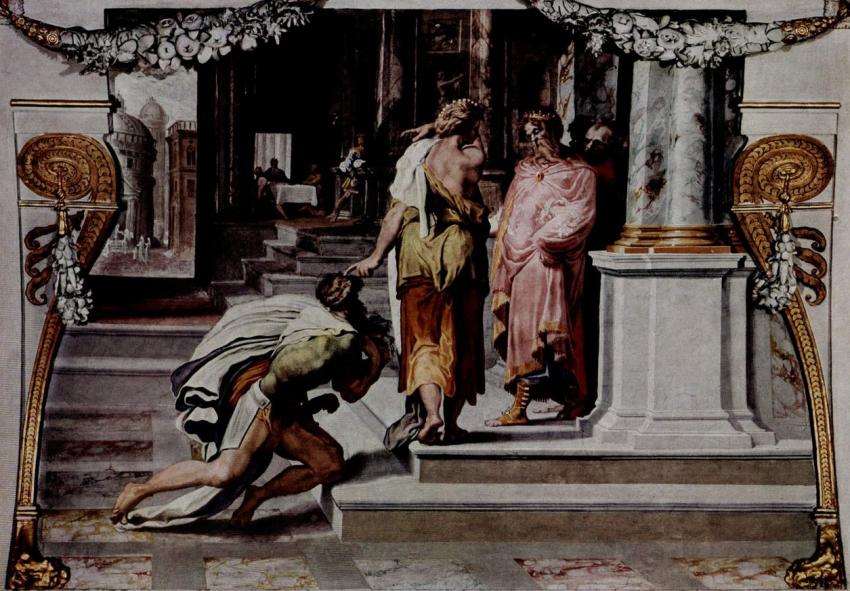 Born in Puria, in the Duchy of Milan to a family of stone masons, Pellegrino Tibaldi (1527–96) grew up in Bologna to become a painter, sculptor and architect and one of the most important artists of the last half of the 16th century. Little is known of his early years or training, but the influences of Raphael and Parmigianino are evident in the Mystic Marriage of St Catherine (1545), one of his earliest known paintings (in the Pinacoteca).
In 1545 Tibaldi was invited to Rome and trained under Perin del Vaga, painting frescoes in Castel Sant'Angelo. Coming in contact with Michelangelo's work lent his elegant Mannerist style a more classical, muscular monumentality.
His frescoes caught the eye of the powerful Bologna-born Cardinal Giovanni Poggi, who commissioned Tibaldi to return to Bologna to build and decorate a chapel in San Giacomo Maggiore and fresco the Palazzo Poggi with one of the city's most delightful works: the scenes from the Story of Ulysses.
He later worked in Ancona, and in 1564 went to Milan where he worked as an architect for Carlo Borromeo, who appointed him master builder of the Cathedral. Tibaldi introduced Italian Mannerism to Spain, when he was appointed head architect of the Escorial by Philip II; his frescoed ceilings in the library and cloister so impressed the king that he made him both wealthy and a peer of Spain, known as the Marchese de Valsolda. In 1596 he returned to Milan and died.
His son Domenico Tibaldi (1541-83) became an architect and worked on several projects in Bologna, most notably the Palazzo Magnani, which others finished after his early death.