Jacopo Pontormo
A Mannerist's Mannerist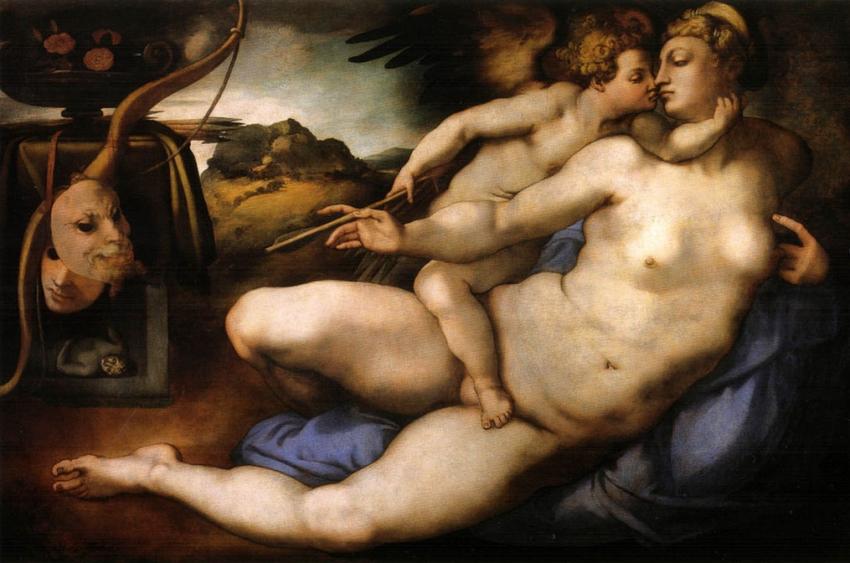 You haven't seen pink and orange until you've seen the work of this determined Mannerist eccentric. After the initial shock, though, you'll meet an artist of real genius, one whose use of the human body as sole means for communicating ideas is equal to that of his good friend Michelangelo.
Born Jacopo Carucci, but best known as Jacopo Pontormoby from his birthplace near Empoli 1494–1556) was a pupil of Andrea del Sarto alongside Rosso Fiorentino. Both worked with Andrea in the Choistro dei Voti in Santissima Annunziata, but afterwards the two great Mannerists' careers would diverge. Rosso travelled widely and died in France. Pontormo would spend most of his life in Florence, except for 1523-25 when he fled the plague and worked for the monks at the Certosa del Galluzzo.
Most of Pontormo's works still hang in their intended spots, including one of his earliest works, the Pala Pucci (1518) in San Michele Visdomini, its restless composition, striking colours a prelude to his startling, gravity-defying masterpieces, his Deposition in Santa Felicità and the Visitation in Carmignano. He also painted the charming frescoes in the Villa Medicea di Poggio a Caiano. Other works are in the Uffizi, Santa Maria Novella (St Veronica and the Holy Image in the Papal Chapel), the Palazzo Corsini and the Galleria dell'Accademia.
The Lost Frescoes of San Lorenzo
His workshop with his pupil Agnolo Bronzino, whom he considered almost as an adopted son, were the main rivals for Medici patronage in Florence to Giorgio Vasari. Which may be why, in his Lives of the Artists, Vasari makes Pontormo into a neurotic reclusive, and especially condemns the project the painter spent his last eleven years on, the never-completed frescoes of the Last Judgement for the choir of San Lorenzo highly disturbing.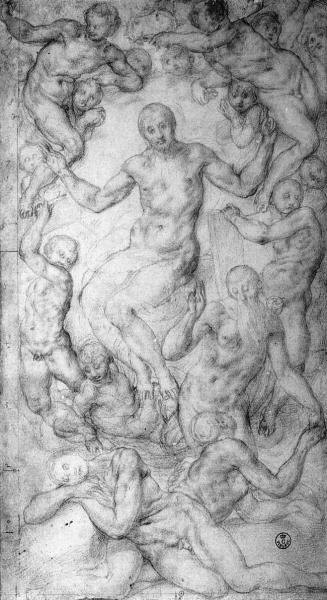 Only tantalzying sketches have survived of these, such as Christ the Judge with the Creation of Eve. Vasari faulted it for many things, including Pontormo's positioning of God lower than Christ and for the nude Evangelists in the corners. Other sketches for the series show swirling masses of figures, visionary and strange, a precursor to the drawings of William Blake.
Modern opinion tend to differ with Vasari as well. For years, up until 2002, Pontormo's Portrait of a Halberdier in the Getty Museum in Los Angeles was the world's most expensive Old Master painting.