Trends in Taste
Some Things Always Change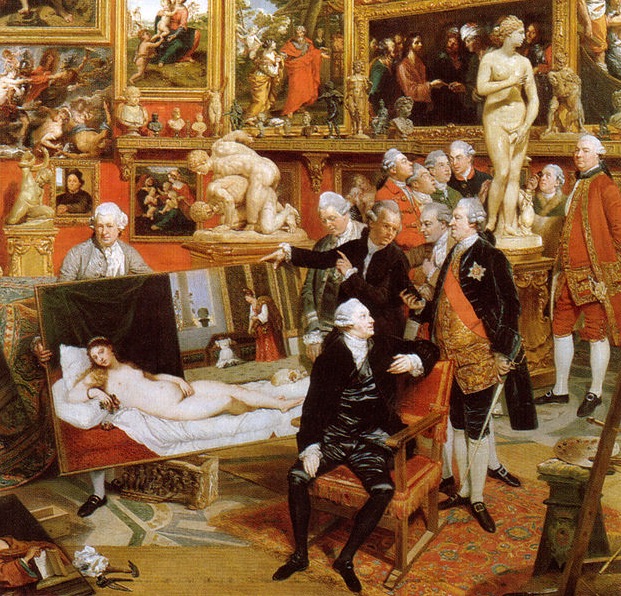 I took a quick walk through the city to see the Duomo and the Battistero. Once more, a completely new world opened up before me, but I did not wish to stay long. The location of the Boboli Gardens is marvellous. I hurried out of the city as quickly as I entered it. Goethe, on Florence in Italian Journey
Goethe, the father of the Italian Grand Tour, en route from Venice to Rome, had little time for the city that likes to call itself 'The Capital of Culture'. Like most travellers in the 18th and early 19th centuries, he knew nothing of Giotto, Masaccio, Botticelli, or Piero della Francesca; it was Roman statues that wowed him, the very same ones the modern visitor to the Uffizi passes without a second glance. Shelley managed to fill pages on his visits to the museum without mentioning a single painting.
Some Tuscan attractions never change – the Leaning Tower, Michelangelo's David, the villas, gardens and the cheap wine. Others have gone through an amazing rise or fall in popularity, thanks in part to John Ruskin, whose Mornings in Florence brought to light the charms of the Romanesque architecture, Giotto, and the masters of the trecento; he considered Andrea Orcagna the master of them all (but in the 18th century, the Giottos in Santa Croce were whitewashed, while many works of Orcagna had been destroyed earlier, by Vasari). Botticelli went from total obscurity in the 18th century to become the darling of the Victorians. Livorno and Viareggio on the coast, and Bagni di Lucca near the Garfagnana, once hosted thriving English colonies – no more.
But Tuscany itself was very different then; where they played *pallone, somewhere between lawn tennis and jai alai; where a *herd of 150 camels, introduced by Grand Duke Ferdinand II in 1622, roamed the Pisan Park of San Rossore; where, as Robert and Elizabeth Browning found, the rent for a palazzo used to be laughably cheap.
But it's the story of the Venus de' Medici that is perhaps most instructive. The statue is a pleasant, if unremarkable Greek work of the 2nd century BC, but for two centuries it was Florence's chief attraction; the minute visitors arrived they would rush to gaze upon her; those prone to write gushed rapturously of her perfect beauty. Napoleon kidnapped her for France, asking the great neoclassical sculptor Canova to sculpt a replacement; later she was one of the things Florence managed to reclaim, though her reign was soon undermined – Ruskin called her an 'uninteresting little person'.
Since then she has stood forlornly in the Uffizi's Tribune, unnoticed and unloved (but lucky to be there: the Medici carved stones that used to keep her company are now in the Natural History Museum).
Some things don't change. Over a hundred years after Goethe's tour of Florence, Aldous Huxley had no time for Florence, either:
We came back through Florence and the spectacle of that second-rate provincial town with its repulsive Gothic architecture and its acres of Christmas card primitives made me almost sick. The only points about Florence are the country outside it, the Michelangelo tombs, Brunelleschi's dome, and a few rare pictures. The rest is simply dung when compared to Rome.