Fondazione Primo Conti
Foundation of the Florentine Futurist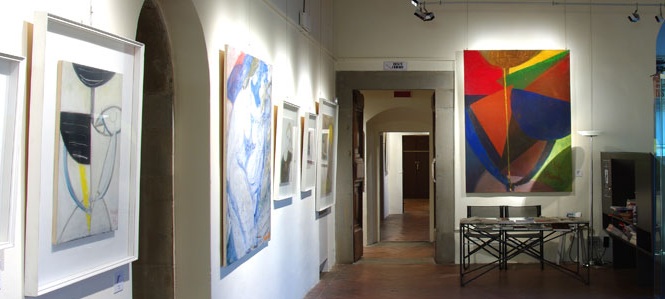 Artist and poet Primo Conti (1900–1988) was born in Florence, a precocious child attracted to the Fauves and then Futurists at a tender age, contributing both literary works (he always had a strong interest in the theatre) and paintings and drawings to the movement.
He was a friend of his fellow Florentine Ottone Rosai, frequently exhibited in Venice's Biennale and met nearly everyone who was anyone one in the European avant garde from Sergei Diaghilev and Picasso to Marinetti, Balla and di Chirico.
His art went through a range of style in the 1920s and 30s, including the Metaphysical. involved in designing opera sets and costumes for early editions of the Maggio Musicale.
In 1948, he had a mystic revelation and became a Franciscan friar named Fra Ginepro, but continued to paint and design costumes for the theatre and opera; in the same year he purchased the 15th-century Villa Le Coste in Fiesole which he made his permanent home and studio after 1959.
In 1980, Primo Conti set up this foundation in his home to preserve a place to study the avant garde movements of the 20th-century, with a library, archives and a museum housing a collection of his paintings and drawings spanning sixty years, from his first self portrait at age 11 to his late expressive works.
Via Giovanni Duprè 18, Fiesole
Hours Mon-Fri 9am-2pm
Adm €3
+39 055597095