Roquefort
Big Blue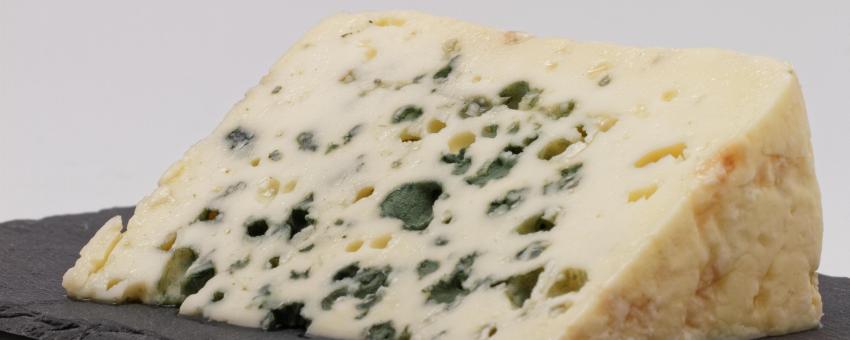 Salty, crumbly and distinctly tangy Roquefort is practically synonymous with blue cheese. It was the first AOP cheese—since 1925, gaining the distinction when other blue cheeses threatened to steal its thunder. Today, after Comté and now Saint Agur, it's the favourite cheese of the French.
Made from the raw milk of Lacaune ewes on the limestone plateaux of the Aveyron's Massif du Combalou, the cheese is made in only one town—Roquefort-sur-Soulzon—and aged in the nearby caves, which give the big blue its distinct flavour.
Société Roquefort, founded by a group of 15 merchants and affineurs in 1863, is the biggest producer (they make 60% of all Roquefort) and offers fascinating tours of the caves if you're in the area.