Emmental
holey cheese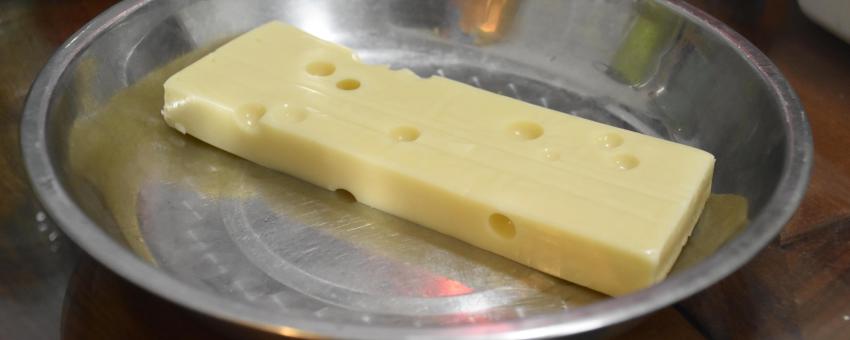 When Americans talk about 'Swiss cheese', they are talking about this mild hard cow's milk cheese, one of the world's most popular—which is also made in Savoie and Franche Comte, thanks to Swiss immigrants who moved there in the 19th century. In both locations it's designated IGP.
The name comes from the Emme valley in the Swiss canton of Bern, where it was first made with raw milk. No cheese has more holes, or 'eyes'. At first cheese makers thought it was a mistake that would put people off, but then it became Emmental's calling card.
Where did the holes come from? No one knew until recently when Swiss researchers found that the holes are formed by tiny particles of hay that fell in the milk. During fermentation, the particles would free up gas and form the holes.
Emmental comes in three forms: classic, aged at least four months; réserve, aged at least eight months; and Premier Cru, aged at least 14 months. It has a scent of mountain pastures. Because it takes 800 litres of milk to make a wheel of Emmental, it has more calcium than any other cheese.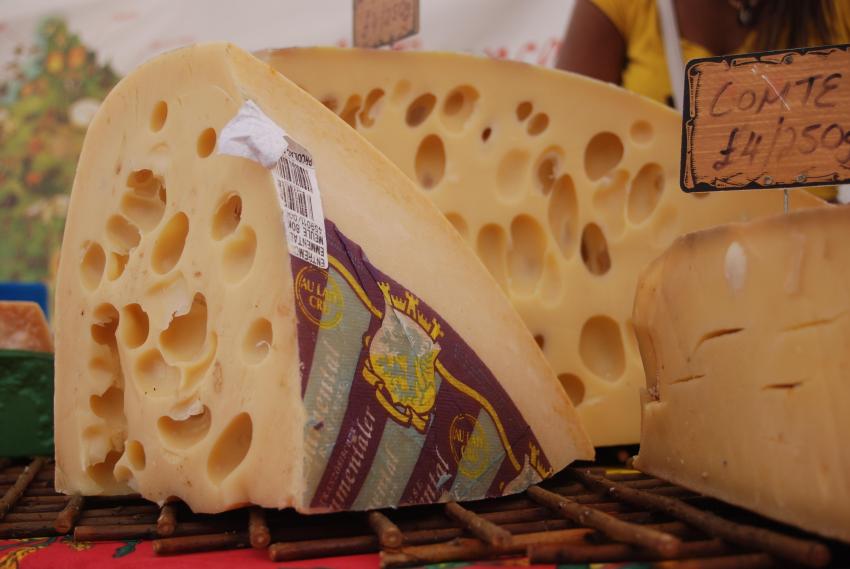 French Emmental (or Emmenthal) is known for its buttery, slightly fruity taste. The finest is deep yellow and made with raw milk from cows fed in alpine pastures. It tastes best from May to October.
It's also one of the least expensive supermarket cheeses. Emmental melts easily and is often used as a substitute for Gruyère. Because it's used in so many recipes (in gratins, casseroles, grilled cheese sandwiches, pasta, and egg dishes) you can buy it already grated in really big bags. Don't expect a lot of taste, though, with these.