tofailles
potato dish from the Vosges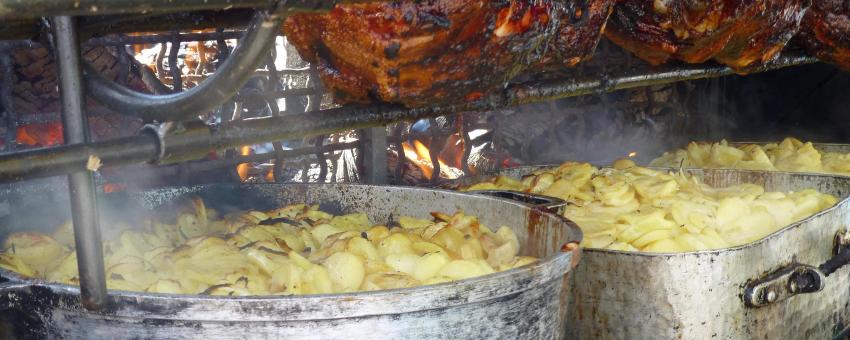 Potatoes, lardons, and onions, butter and white wine and sometimes leeks make up tofailles, a hearty side dish popular in the mountains of the Vosges, similar to baeckeoffe.
In Alsace it's called Roigebrageldi.
It's a classic of the ferme auberges, served as part of a repas marcaire (cowherd dinner) with a palette fumée on the side.
Tofailles comes from à l'étouffée and is sometimes spelled toffâyes, touffayes or tofôlles.