sauce Périgueux
truffle sauce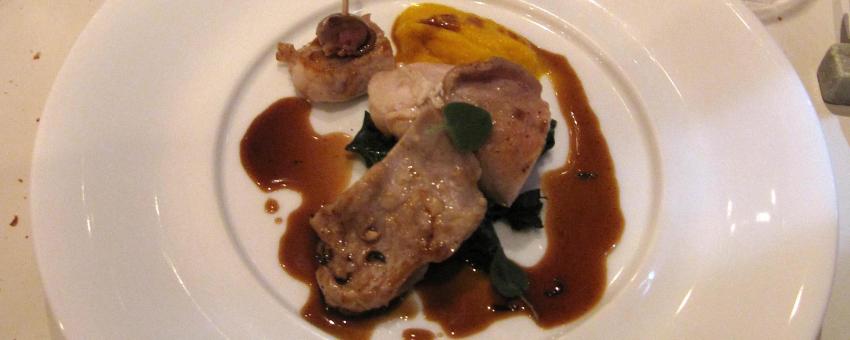 A favourite of the great chef Carême, sauce Périgueux from the capital of the Dordogne is a sauce madère (although some replace Madeira with white wine and Cognac), with sautéed sliced truffles added at the end.
Modern chefs often start with chopped shallots; if a purée of foie gras is added it becomes sauce Périgourdine.
It packs a gourmet wallop to beef recipes (and adds more than a few euros to l'addition!), including tournedos, as well as duck, white meats, egg dishes, and ris de veau.