Farci Poitevin
vegan 'charcuterie'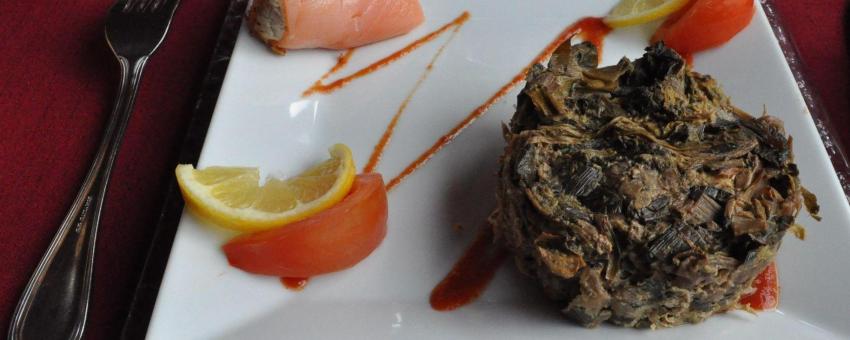 Farci Poitevin may not be the prettiest dish in France but it's one of healthiest, made of a mixture of greens and vegetables wrapped up in a cabbage leaf and cooked. Some people spread it on toast.
You'll find it in the Vienne, Deux-Sèvres, Vendée, Charente and Charente-Maritime. But vegans beware! Some versions include crème fraîche, eggs, milk or lardons.
Other names for it are farci charentais, poule verte ('green hen'), far or pâté d'herbes.