Eating out in France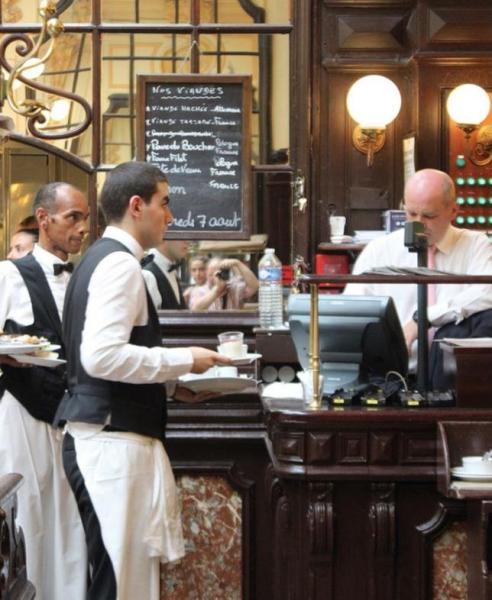 There were medieval inns and taverns but the first proper French restaurants, with a menu and a choice of dishes, only opened in 1782 in Paris as the Grande Taverne de Londres.
The French Revolution was the real turning point when it came to eating out in France: all the chefs and staff formerly employed by guillotined or exiled aristocrats needed work, and in the late 1790s after the Terror, many opened restaurants. Some like Le Grand Véfour and Lapérouse are still going strong.
If this is your first visit to France, you're in for a treat—but do check out the Menu or à la carte? first. You might also want to look at the French restaurant review websites.
World-famous Michelin put out its first guidebook in 1900—almost at the same time as the company were producing the first tires for cars. Now online and in English, the Guide Michelin is as good as ever for upscale restaurants; for big time foodies, the annual doling out of stars for the finest is almost as exciting as Eurovision. But it's also good for mid-range 'best value for money restaurants – offering a three course meal at a reasonable price' labelled Bib Gourmand.