Aisy Cendré
cow's milk cheese ripened in ashes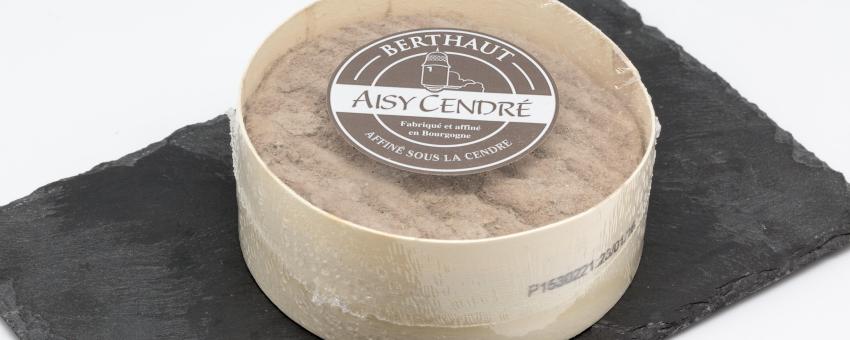 Aisy sur Armançon gave its name to this creamy cheese (although it's actually produced by the Fromagerie Berthaut in Époisses) made with pasteurized milk and a 50% minimum fat.
For the first two weeks, the rind of the cheese is washed in salt water and a bit of marc de Bourgogne, and then the cheese is covered in wood ash, allowing it to mature anaerobically and develop a unique woody flavour.
Rolling cheese in wood ashes dates back to Napoleon's soldiers, who discovered that it helped preserve the cheese.