Origan du Comtat
Mont Ventoux's oregano-scented liqueur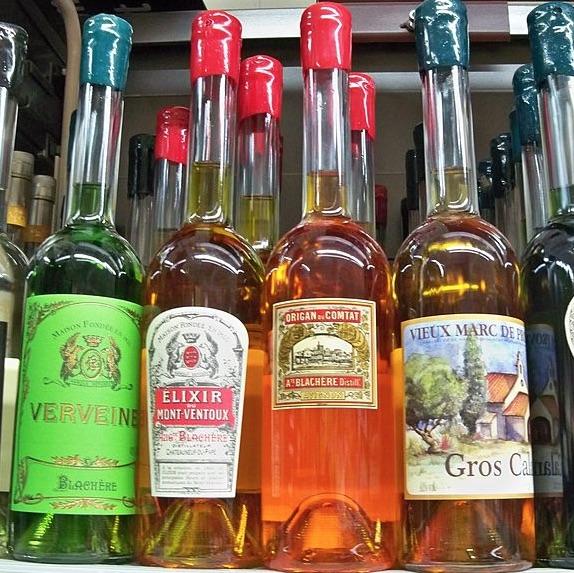 Made since 1835 by Châteauneuf de Pape's Distillerie A. Blanchere, the oldest distillery in Provence, herbal orange-coloured Origan du Comtat is the Chartreuse of the south.
It's made by macerating, infusing and distilling the wild oregano of its name, along with some 50 other plants, flowers and spices, including cardamom, hyssop, sage, arnica, cinnamon, fir bud, lemon balm, rosemary, honey, verbena, wild thyme and honey. Many of the herbs are plucked from the hills around nearby Mont Ventoux.
Oregano has some potent health benefits, so although it was sold as an aid to digestion, it's not surprising that it also helped cholera patients during an epidemic in the Vaucluse in 1882, which made it famous.
It's also the spirit inside the papalines d'Avignon.