Evia: Marmari to Kymi
Styra and Kymi, the 'Balcony of the Aegean'
Marmári to Erétria
The road north of Kárystos follows the spectacular west coast of Évia, along a corniche at times half a mile over the sea; the cliffs below are a favourite nesting place for hawks and eagles.
The main port for Evia from Rafina, Marmári is named after its marble quarries. It has a long beach of golden sand and turquoise water 2km outside town and an old fashioned little port, sheltered by the nine Petali islets, an old hideaway for the king of Greece, various Picasso offspring, and shipping magnates; kite surfing is popular.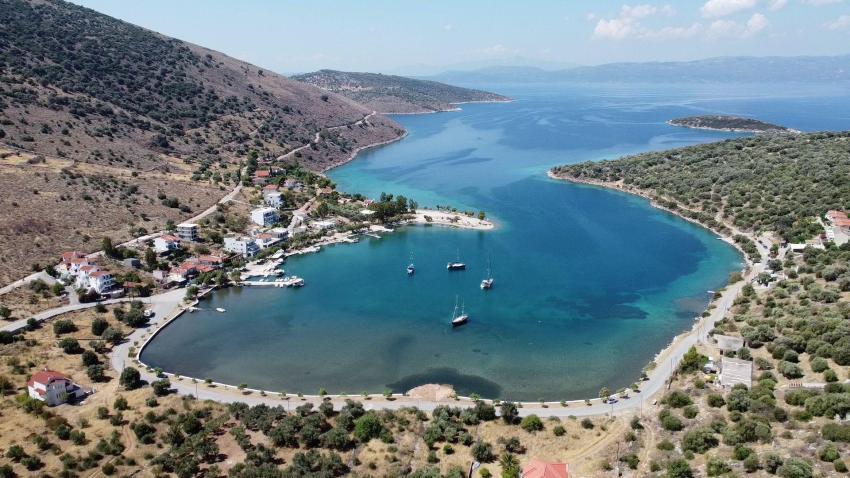 Heading north, there's a partially ruined Dragon House signposted just off the road, 1km south of Kápsala, a village with a little Folklore Museum.
Text © Dana Facaros
Images by Agnee, Archway Andres, C messier, Klaus-Norbert, Salatellis Kiriakos, Thanasis Papathanasiou