Psérimos
Little island, big beach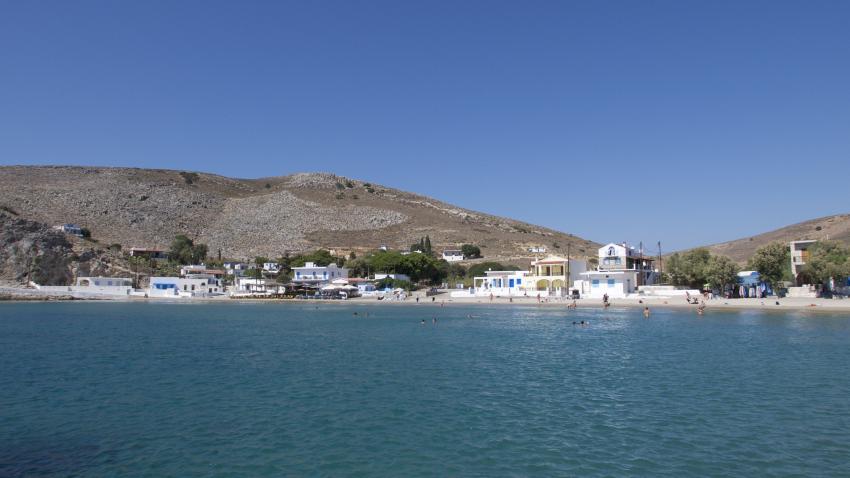 Psérimos, wedged between Kos and Kalymnos, has a beautiful beach of soft golden sand on a turquoise sea, as good as any in the Caribbean, which its 30 residents have come to regard in part as a curse, as day in and day out during high season it becomes invisible under the crowds.
Even in September, excursion boats from Kos Town, Mastichári and Kálymnos queue up to dock, some only staying an hour. However you arrive you'll pass a large Greek flag painted on the hill, to remind anyone passes who might be in doubt.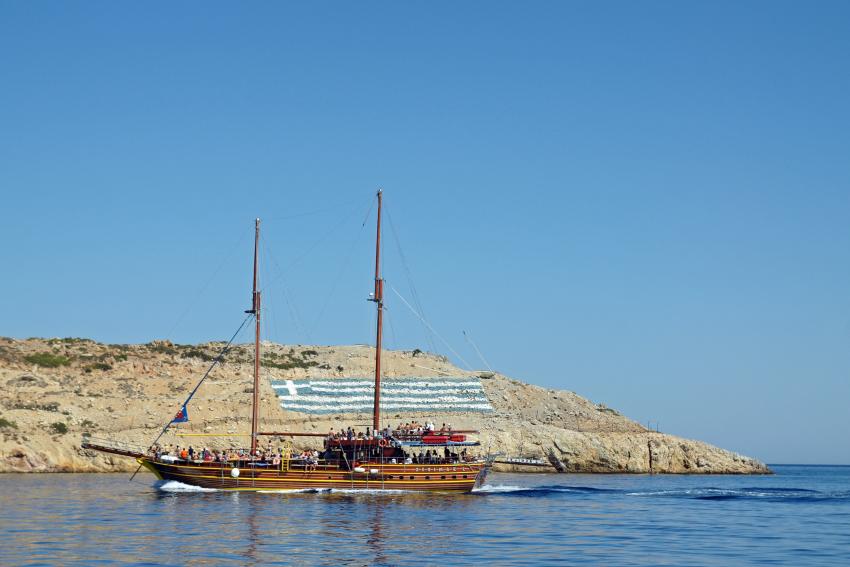 It becomes even more crowded on 15 August, when hundreds of pilgrims attend the panegyri at its Monastery Grafiótissa.
If you are staying any length of time (when the day boats have gone the people become quite friendly), you'll probably want to take to the interior by day, or hunt up one of the smaller pebbly strands on the east coast. Some day trips from Kos now include the adjacent islet of Plati, with another sandy beach, and make a day of it by stopping for lunch in Kálymnos.