Rhodes: North West Coast to Ancient Ialysós
Beaches, a monastery and ruined city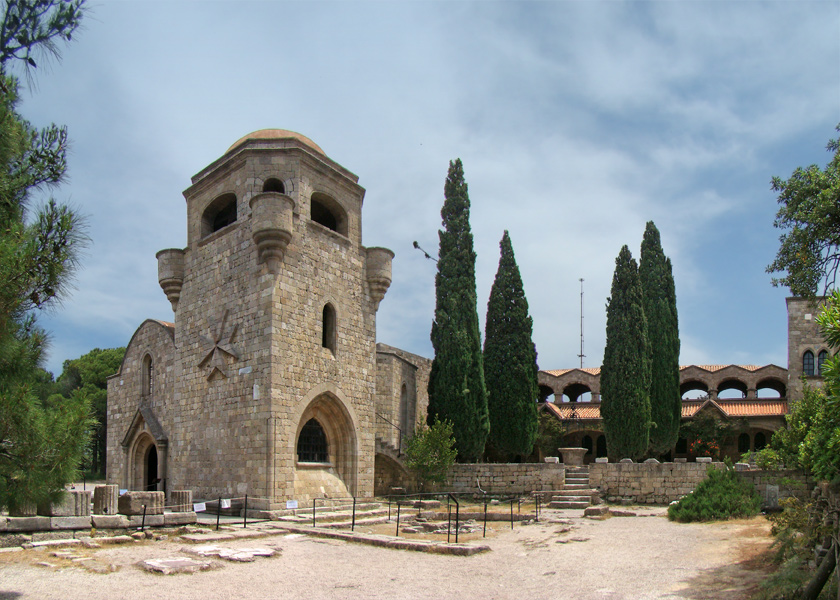 Although the beaches here are windy, this strip was the first to be developed as the island's prime hotel area, lined with massive resort hotels (with sheltered pools), favoured by conventioneers.
On your way out of town, look out for the little houses on the left at Kritiká, built by Cretan Turks in 1923, facing their old homeland. Long before the Turkish Cretans came here fleeing repercussions after the Asia Minor disaster in 1922, this coast was settled by Minoans, and there's evidence that their settlements may have been damaged in the ancient explosion and tsunami from Santoríni.
Triánda, which runs via Ixiá into Rhodes Town, occupies the site of ancient Ialysos, the least important of the three Dorian cities of Rhodes, now part of the Filerimos Archaeological Site. When the Phoenicians lived there, an oracle foretold that they would leave only when the crows turned white and fish appeared inside the water jars. The Dorian leader Iphicles heard the prediction, during his siege of the town, and planted fish in the amphorae and daubed a few ravens with plaster. The Phoenicians duly fled (and whatever the ancient Dorian word for 'suckers' might have been, we can be sure Iphicles said it).