Rhodes: the West Coast
Butterflies and ancient Kamiros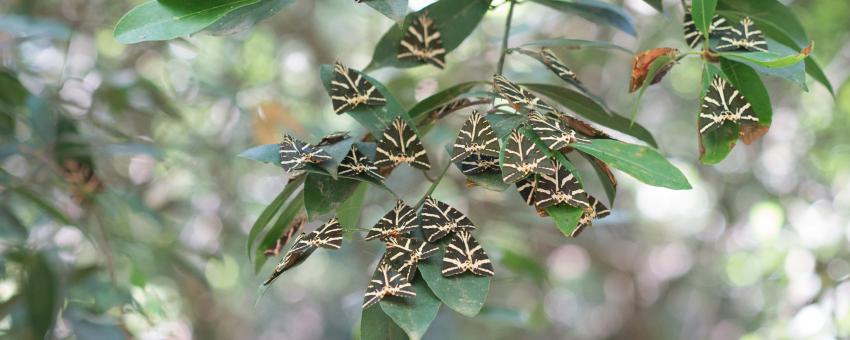 Southwest of Rhodes Town and the suburban palace hotels of Ixiá and Triánda the wind, mediocre beaches and rocky cliffs have put the kibosh on Rhodes' coast when it comes to big tourist development; it does however, has lovely lush scenery, forests and attractive mountain villages with a few places to stay.
Kremastí is a lively place, bustling with tourist overflow and Greek soldiers from the island's barracks. The huge church houses a wonder-working icon, Panagías Kremastí, occasioning the biggest panegyri in the Dodecanese (15–23 August), complete with amusement rides and a market. At the climax on 23 August, the villagers don beautiful traditional costumes and dance a very fast soústa.
The straggling village of Paradíssi next door to the airport is hardly heaven, but is still a useful place for an overnight stay after a night flight – and there's a small beach, constantly zapped by roaring planes.
Text © Dana Facaros
Images by @abrunvoll, Lutz Maertens Trendy64 20:40, 10 May 2007 (UTC), Neri.jp, Norbert Nagel, Mörfelden-Walldorf, Germany, seligmanwaite, Shi Annan, Via Gallica, Максим Улитин