carne
meat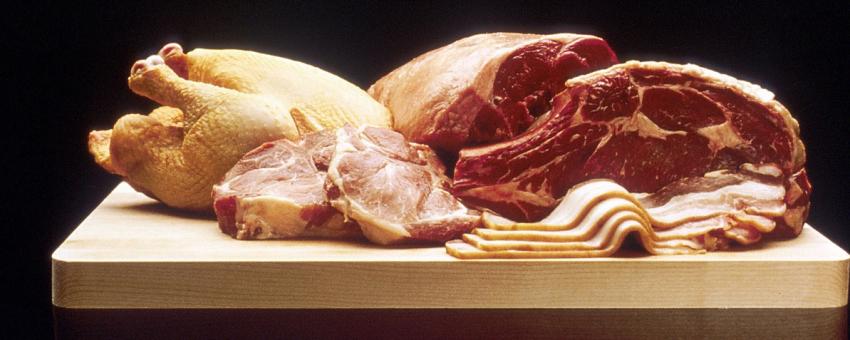 Uses of the word carne (plural carni):
carne a carrargiu: meat (usually a suckling pig) stuffed in a sheep's stomach, covered with herbs and cooked by placing in a hole in the ground with hot embers, covered over, with a fire lit on top. Popular at festas in Sardinia.
carne a carraxiu: same as carne a carrargiucarni di cortile 'courtyard' meats, ie. poultry of all sorts (and rabbit)
carne tritata: mince, ground meat (usually meaning beef)
carne crudo: before there was such a thing as Carpaccio, there was Piemontese steak tartar, a speciality of Alba. The marinated raw beef was generally served in an insalata di carne crudo.